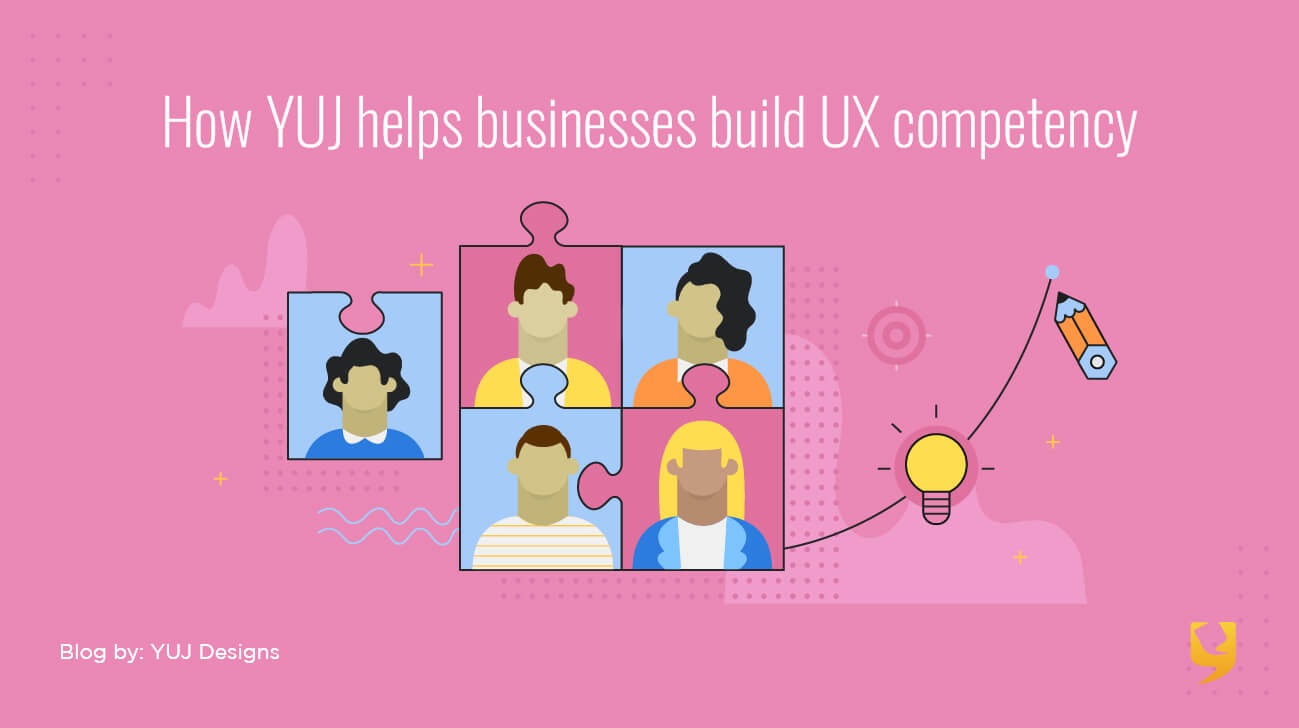 Whether an organization sells products or offers services, it ultimately solves the customers' problems. And businesses do that by offering solutions in the form of user experience. Whether it is a manufacturing unit or a software product, every business eventually delivers a user experience. And delivering the right user experience steers the business in the direction of success.
YUJ Designs along with offering to become a design partner, also helps businesses build a UX competency. A UX competency that is aligned to the business vision and strategy. A business may require to set up an in-house UX practice or enhance the in house UX team capabilities, get additional help for the current design team, YUJ Designs fills the gap for business growth.
YUJ – A Design Evangelist
Once we started doing business with design-mature companies we realized, we can do more than just offer our expertise as a design partner. We observed many of our clients that were design-mature had internal design teams and we could see the gaps that can be filled to strengthen the teams more.
This is how we initiated to build design teams for our clients, help them align their efforts with the business for a more cohesive impact. Through the solution YUJ imparts the design knowledge and expertise to help the businesses deliver world-class experiences.
The dearth of good talent worldwide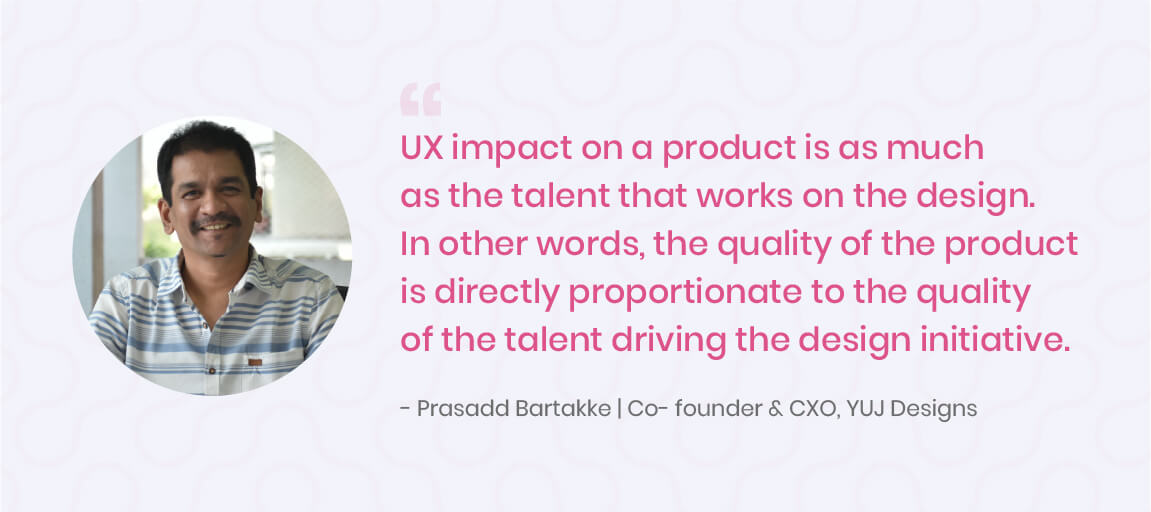 Unfortunately today, businesses are grappling with the reality of a design talent shortage. In such times, it is difficult for companies to find designers in the capacity that they need, let alone good designers. YUJ helps these businesses by not just providing good talent or good design capabilities, but by providing the entire expertise.
YUJ Designs takes pride in nurturing design talent to be the design economists the business world requires today. A YUJ designer's understanding of the client's requirement sets them apart from the rest. At YUJ each employee is groomed as a brand representer, a designer with the acumen to understand business as well as UX aspects of a client's offering.
When a YUJ designer works with the client, he/ she represents
1. Sophisticated application method
2. A consultant approach
3. Value enhancement
YUJ Engagement model
We help businesses that require competency enhancement, wish to set up in-house UX practices, require to extend the existing UX design team, or want to add more talent to the current team.
We help the client by assessing their processes and methods to measure the efficiency of the team and the impact that can be generated. We perform a thorough design operations audit for a deeper understanding. Basis the insights generated from these assessments, we provide our counsel into UX methods, processes, whether in design-development or only design projects.
We define, assess, and bridge the talent gap. We provide a complete package to form an expert team.
Benefits for the clients
If an organization is looking for competency enhancement, our consulting simplifies the process to a great extent. We not only perform practical evaluation but also provide a comprehensive and practical learning program for future needs.
In the case of extending the UX team, we ensure to help build a versatile and experienced team. The talent we provide works in a goal-driven manner driving the projects pro-actively for impact. We consider cultural fitment and provide a solution for harmonious collaboration.
If a company is at the primary stage of setting up an in-house practice, we boost their business turnaround time by helping them with processes, methods, and tracking mechanisms – from hiring the right talent to training, design management, project management, and governance.
In conclusion, we help businesses outmaneuver competitors by cost-effectively delivering a greater variety of distinctive and top-notch quality designers. We align our efforts to best complement the goals of our client for the desired impact.