In a Nutshell
Agent Dashboard is a responsive web application to empower life advisors to create their online reputation with an intention to build trust among their clients. The primary goal of this application is to provide one-stop solution to the insurance advisors and increase user engagement.
Defining The Problem
The agents did not have an online presence to deal with numerous clients because the website lacked agent's information, awards and achievements, which led to less visibility. In order to understand the insurance plans and purchase them, users had to obtain information about the plans from the agents through brochures, which was quite time-consuming. Company record was the only alternative to keep a track of the performance.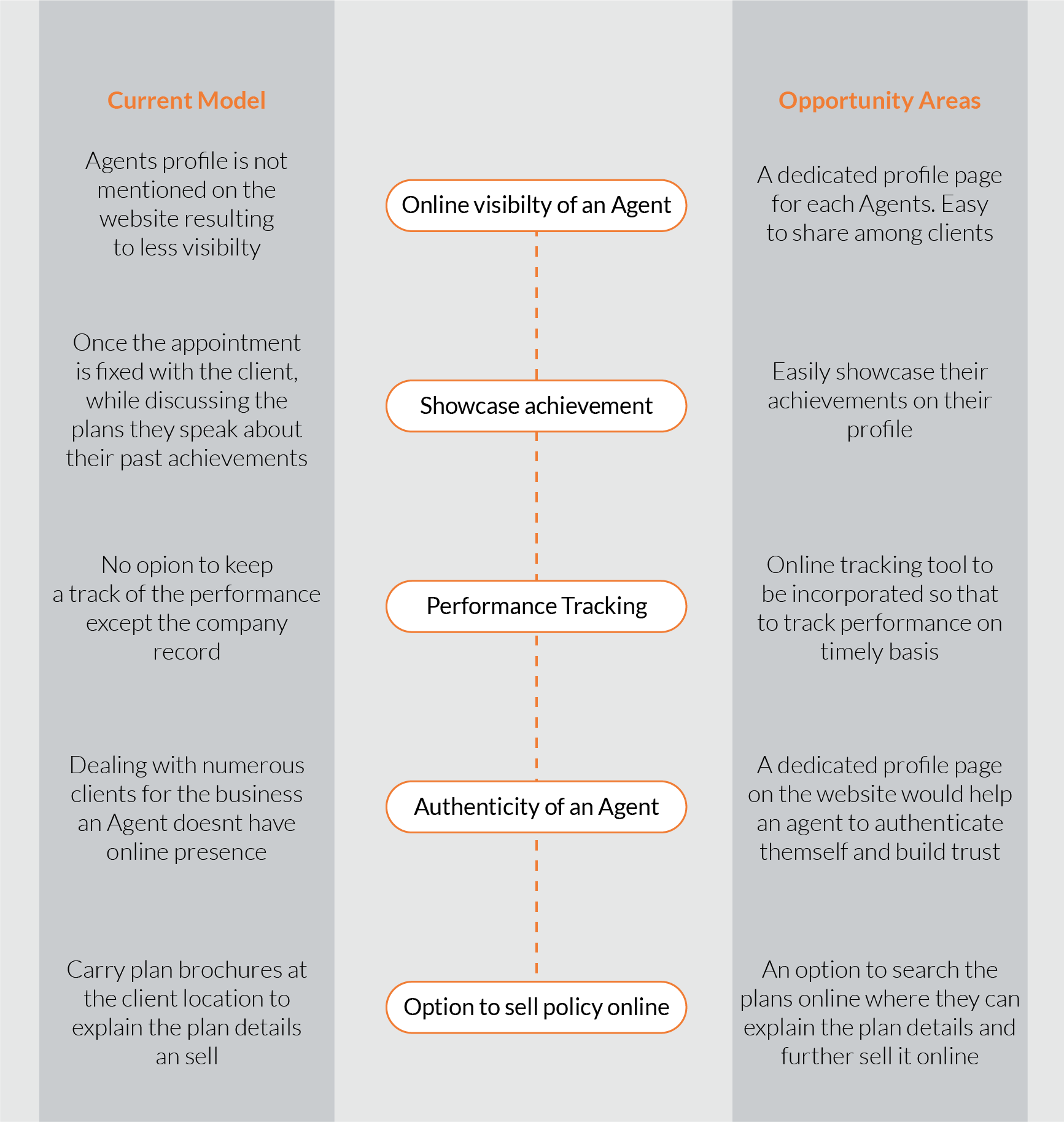 Approach To Solve The Problem
The team at YUJ Designs conducted user surveys and results of the participants were examined to gather insights. These insights were used for opportunity mapping, which helped in finding out the opportunities comparing the current model.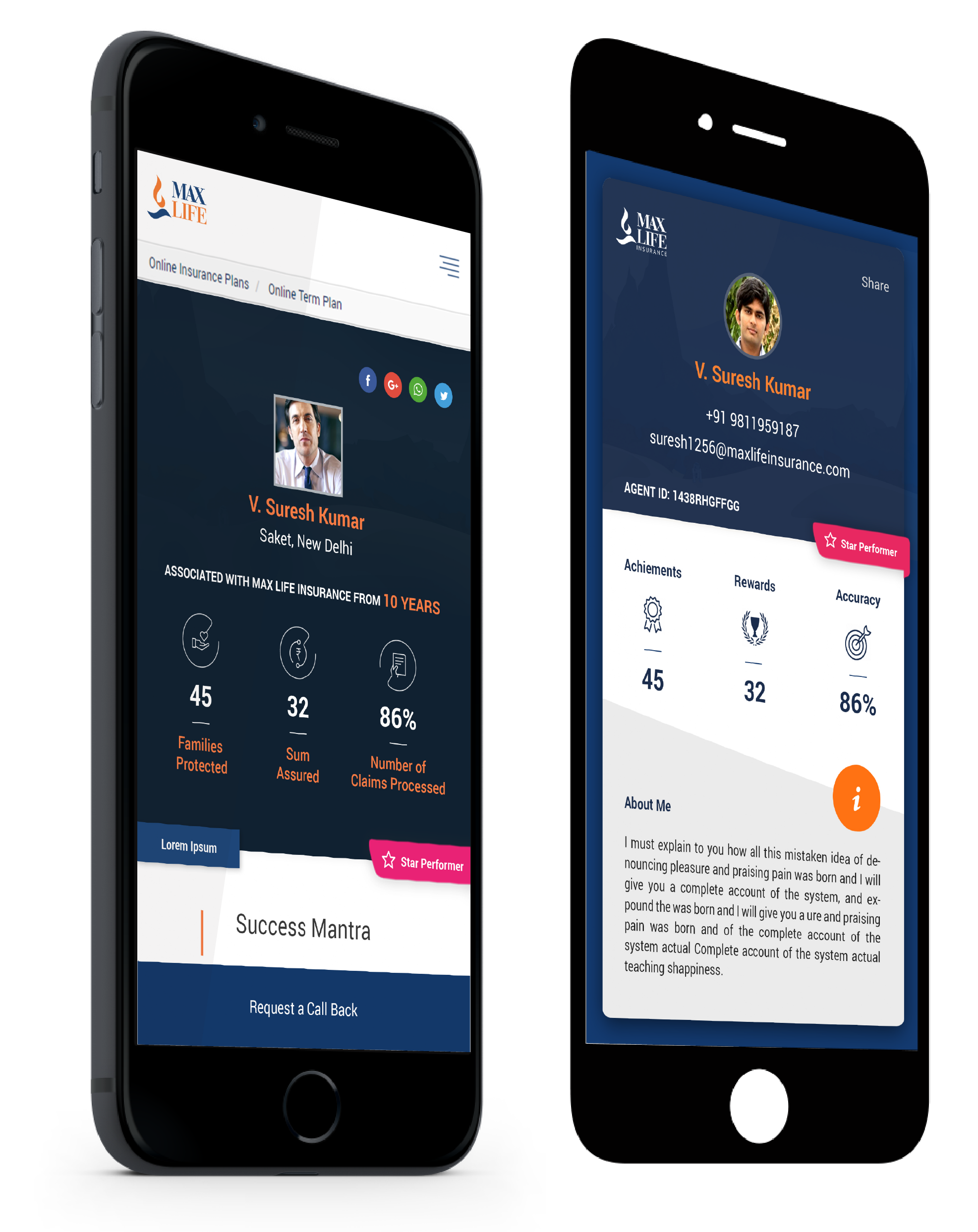 Solution
UX designers at YUJ Designs created user experience of the responsive web application. Our team designed agents dashboard that displayed their bio, awards and foreign trips to which wide range of clients can have access. This helped to reduce the plan discussion time with the clients since speaking about their achievements is no longer needed. We incorporated online tracking tool in the app in order to track agents' performance regularly. We also added an option to share agent's profile to the clients instantly.
Our UX strategists designed an application that offered online visibility of an agent, showcase achievement, performance tracking, authenticity of agent and option to sell policy online. The outcome of new professional UX design of the application is that the plan details are prominent, easy to search and easy to explain. There are also plan suggestions for selected customers like NRI. The design of the revamped web application provides an option to search the plans online where the agents can explain the plan details and further sell it online.