We have carved memorable experiences
with world renowned customers
Fortune 500

B2B

B2C

Startups

Enterprise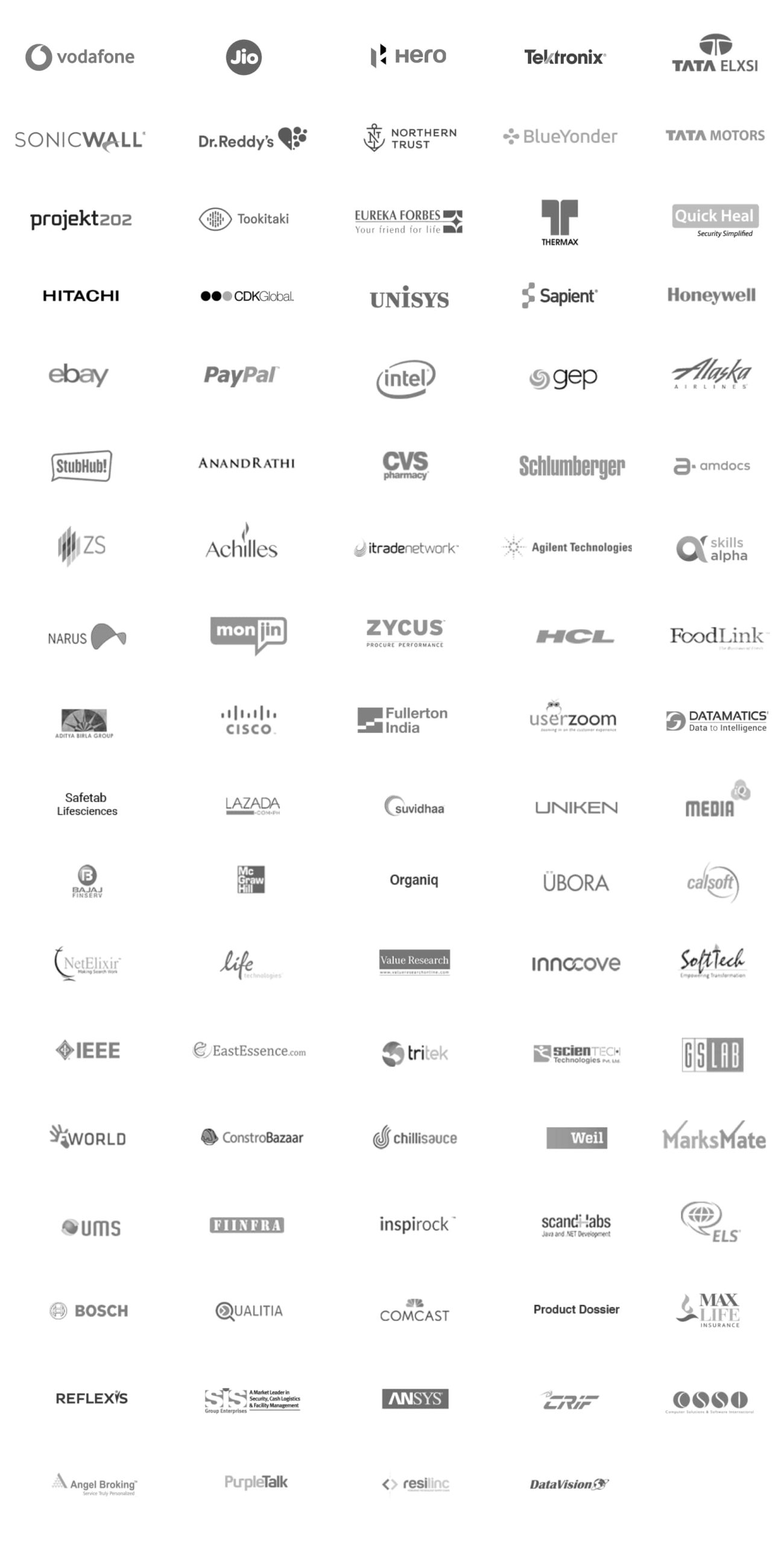 Throughout our partnership the YUJ Designs team has evolved amidst the ever-changing demands of our business. The quality of their work is paralleled by their commitment to our business. YUJ Designs has been essential to the success of several initiatives and have truly become a part of our team. We are delighted to work with them as colleagues and know them as friends.
Kevin Smith, Senior Product Manager
StubHub, online marketplace owned by eBay
Samir is a master of his craft, he lives and breathes user experience design! It is a sheer joy to see customers get excited with his vision for their product and then converting them to a successful relationship becomes easy. A very considerate and sociable manager, Samir has a great tab on the pulse of his own people, their motivations and frustrations and is able to take pro-active steps to ensure each project's and persona's success.
VP Sales
Product development company
YUJ team ranks very high among the most cheerful people I have ever met. The team brings excellent UX leadership and management skills on the table to keep the projects, and hence the business on track and on time.
Sr. Associate- Treasury
Portfolio Management Firm
We worked with YUJ Designs for logo & shopping app designs and we really feel fortunate to connect with them. In the beginning we were not sure about the message aspect of the logo but the YUJ team handled it very well. We always knew the importance of UX Design from experts but after working with YUJ, our notion got stronger. The way their team walked us through the various logo options was one of the best moment during the engagement.
Amit Ranjan, COO
KreativSARG Technology Solutions
Leadership at YUJ has a good combination of domain expertise and business acumen. Their strength lies in thinking beyond the obvious. They would often surprise me with innovative ideas on the application of BI/Analytics in User Experience.
VP of Products
Life Sciences Company
YUJ Designer's attention to detail and understanding of client requirement is impeccable. Translating client requirements, ideas into visual presentation is one area that every upcoming and experienced designer can learn from YUJ Designers.
Manager
Creative Development, Leading e-learning Company
Their work produced excellent results, both qualitative and quantitive, with positive feedback from clients and investors. They communicate effectively and provide feedback on their achievements each day, while always working hard to ensure the designs are perfect before progressing.
CTO
Retail Solutions Company
The project team delivered designs that were exactly as envisioned. Clients also appreciate how easy it is to use the interface. YUJ Designs worked quickly to meet an aggressive deadline and maintained their creativity throughout the way.
Senior Vice President
Datamatics
YUJ Designs took a research-driven and thoughtful approach to the end-to-end design process. They delivered a set of assets within the agreed-upon timelines. Responsive and professional, the team streamlined the workflow for a smooth collaboration.
VP Products
Software Solutions Company