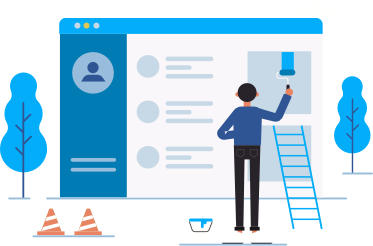 User-centered approach to your business challenges
Whether you are looking for a UX design agency to build a standalone digital product or a connected physical product, we can help you design a User Experience in a scientific manner. Our data-driven, user-centered approach ensures that users' experience needs are accurately understood and fulfilled. Our UX design and development team of #DesignEconomists ensure ROI for businesses, memorable experiences for users, and ease of implementing the UX.
If we are designing for real users, then humanizing the experience should be our goal.
Approach to UX Design and Development

Building Empathy
YUJ Design's approach to providing memorable user experiences is by building empathy towards product users and the business. Through qualitative and quantitative
user research
, Our team understands users' goals and expectations, needs and behaviours, motivations and aspirations through. Equal importance is given to understand and elicit business goals, success criteria and technological feasibility.

Data-driven Design
YUJ Designs' data-driven approach tailors your products' design to users' preferences, goals and behaviors, which make them far more engaging. Design is informed through various data sources - user's psychographics, business metrics, site analytics, trends in domain, industry, technology and design best practices. Concept designs, both
interaction concepts
and
visual concepts
are validated by testing them with users before detailed design commences. This approach de-risks your designs before hitting the markets.

Multi-domain Expertise
Our experience designing across a wide range of domains has helped us acquire knowledge of user interactions, behavior and tasks providing us with a wide-lens view of users' lives. This multi-domain knowledge helps our designers understand any domain faster, and helps them build richer experiences for your users.

Digital and Connected Product Experiences
Customer experiences are no longer limited to the screen, they expand in the physical world. We see experience as a continuum in user's life and strive to design a seamless experience across devices and spaces. We also make sure that these interactions come to life by using our
technological expertise.

Design for Impact
We strive for one thing - IMPACT by design. Facilitating human experiences is our JOB. Our designs change the way businesses operate, creating visible value for end users and our clients. We believe that good UX must make business sense and boost your ROI on design.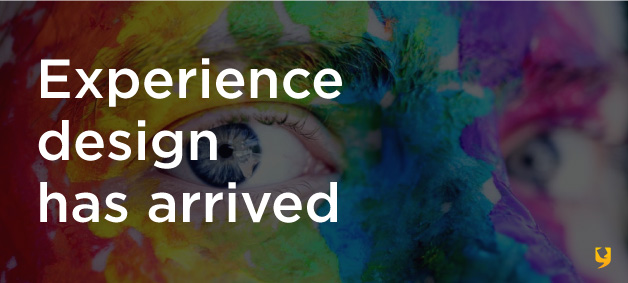 Experience design has arrived
One of the signs of a process gaining prominence in usage is that people create acronyms out of its items. UX, has certainly arrived in that sense. Interestingly, a new field of...
READ MORE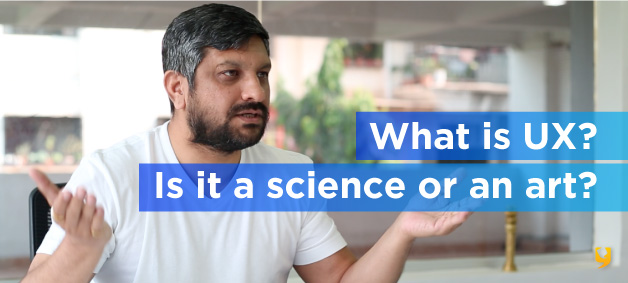 What is UX? - Science or an Art?
It is always a tricky question whether UX is a science or an art? To acquire the authentic knowledge,
WATCH VIDEO
Discuss A Project
Do you want to create design systems?
Do you want to improve experience for your users?
We are here to help you!
work with us
Let's Work Together
Do you have the zeal to transform businesses through UX?
Are you passionate about designing experiences?
If you are fascinated about how we do that, get in touch with us.
join us