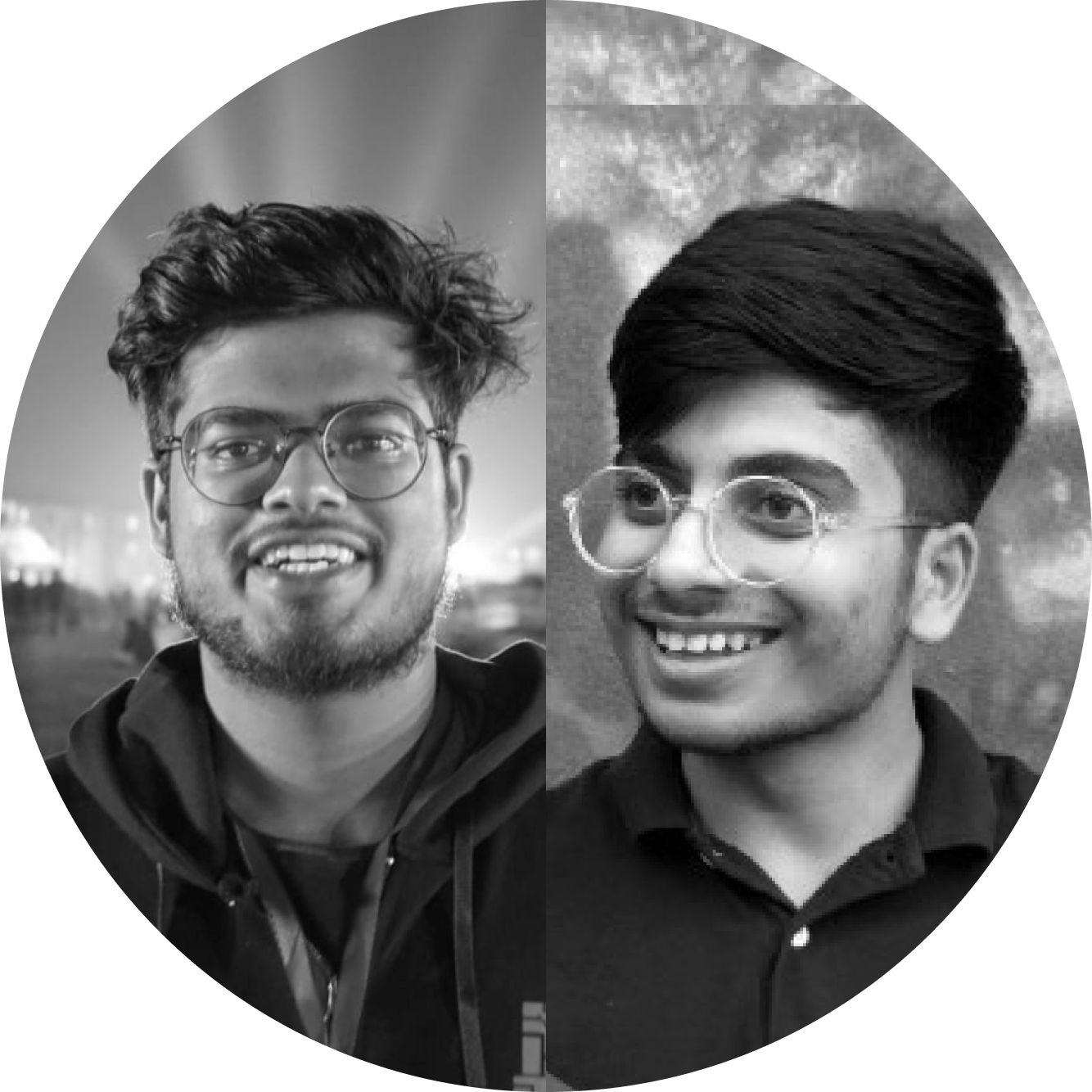 Rishikesh Aryan Choudhary,
Harsh Potphode
Gold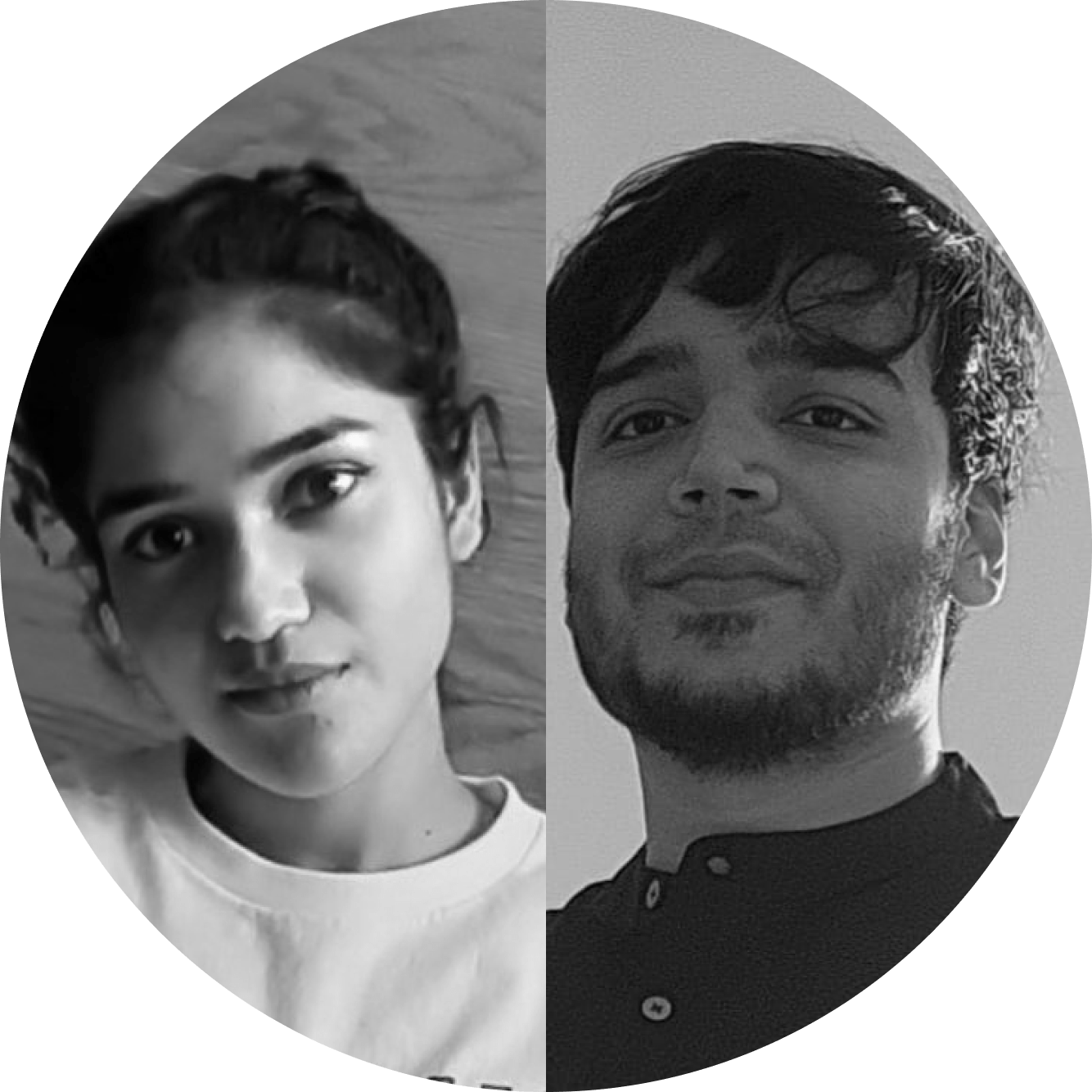 Akanksha Bhatt,
Siddharth Darapuri
Silver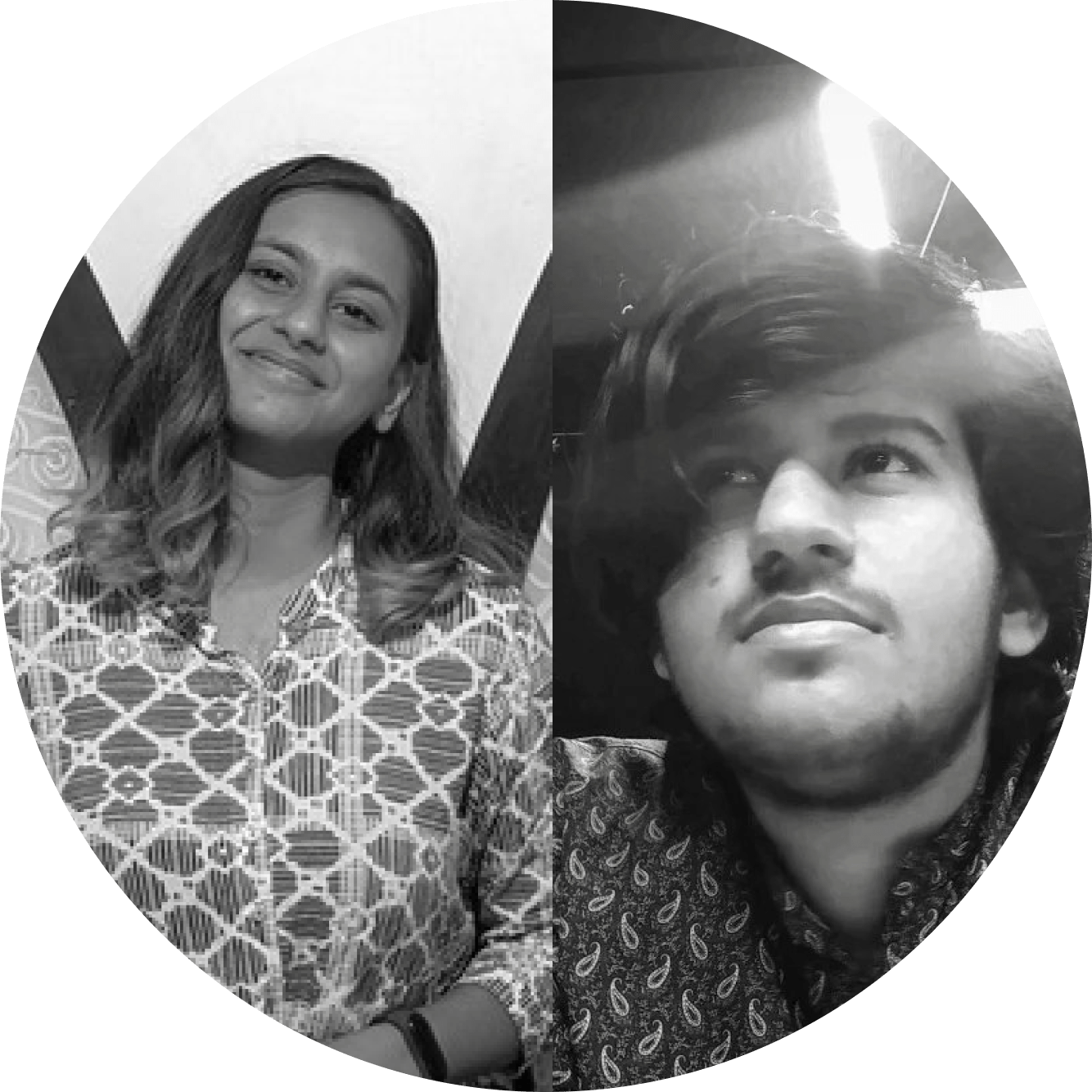 Ruchira Borhade,
Suchir Sharma
Bronze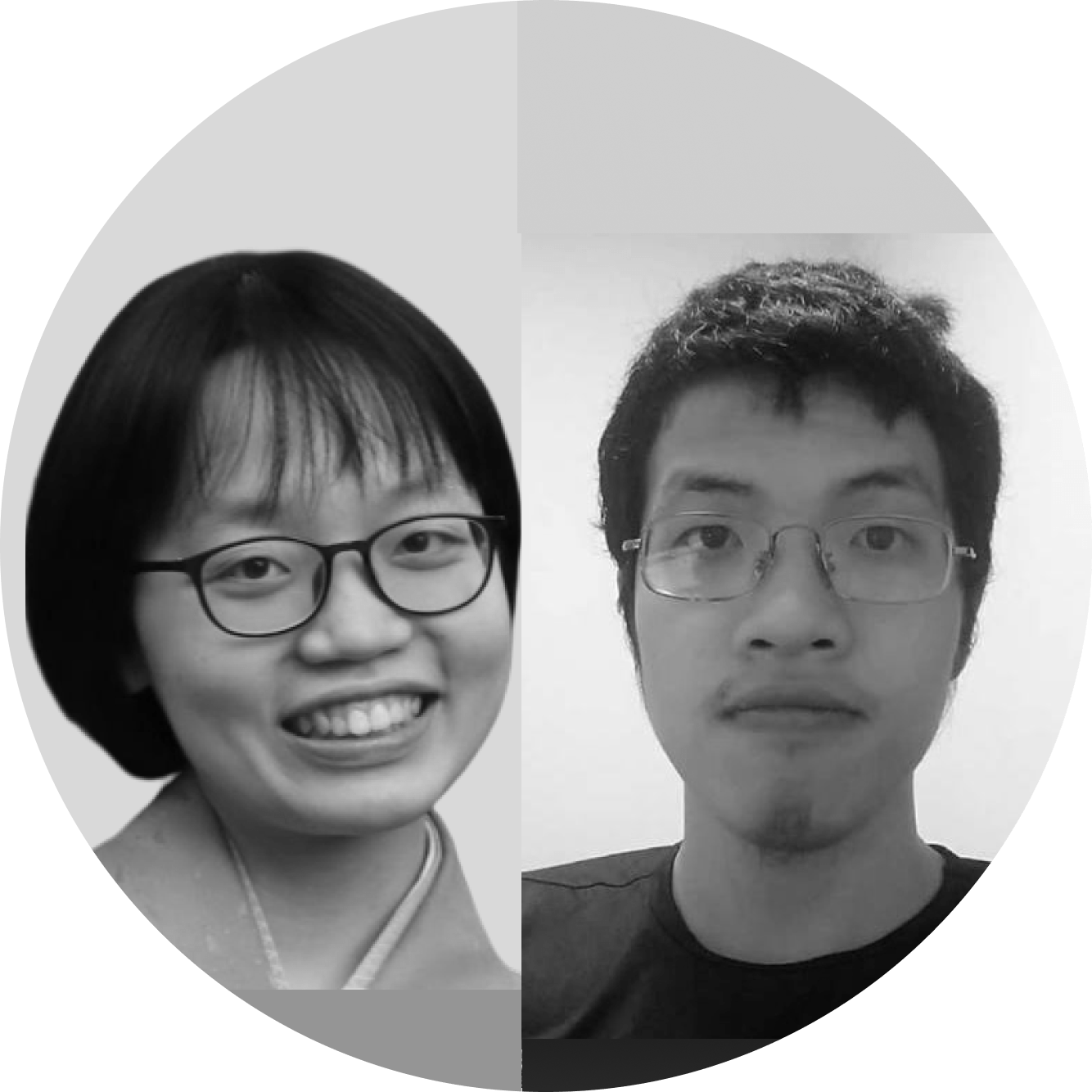 Trinh Thien Ngan,
Nguyen Thanh Binh
Special Mention
About UXplorer'22
Organized by YUJ Designs, UXplorer'22 offers an excellent platform for students to exhibit their elegant, human-centred product ideas. The purpose is to encourage and promote designs that drive industry growth and enrich human lives. This competition is among the most unique design competitions and participation in UXplorer will furnish you with one of the most desired awards in the UX industry. This design challenge is open to students from around the world.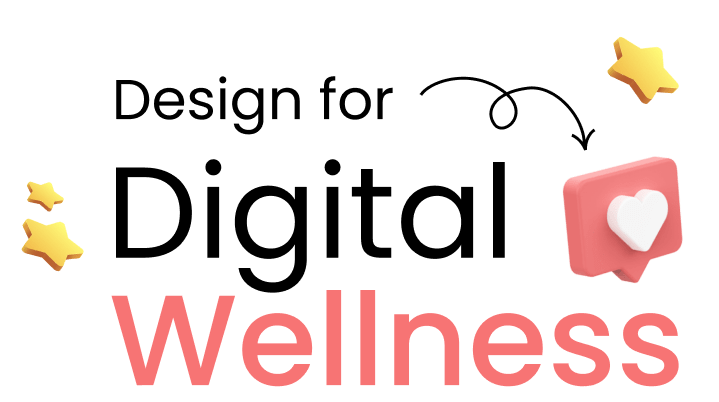 Social media is being perceived as a source of happiness today, but it often leads to stress and anxiety. And since we end up checking our phones every 4 minutes, 344 times a day, digital wellness has become more important than ever.
Digital wellness refers to being physically, socially, and emotionally healthy in world dominated by apps and technology.
The biggest challenge therefore is to Design for Digital Wellness to:
Safeguard sanity in a hyperconnected world
Strike a balance between the real and reel life
Minimize information overload
UXplorer'22 gives you plenty of reasons to participate. Awards, accolades, and more. Know what's in store for you.
Selected by a jury of UX experts, the winning entries could win cash prizes up to INR 1 lakh and get a chance to get the product idea funded by YUJ Designs to make it a reality.
The winners will be announced on 9th September 2022. They will get a chance to virtually meet with other designers from the industry, and interact with the leaders.
Why should you participate?
Cash prizes up to
INR 1 Lakh

A chance to fund
your ideas

Internship opportunity
at YUJ

Get career advice
from leaders
A 1:1 with industry experts
via webinar

Connect with the design
community at our annual event

Get showcased on
YUJ socials

Flaunt a certificate
and a badge
This segment outlines what we are looking for. Read the guidelines carefully to ensure your work is approved and appreciated.
What problem are you solving?
Who is your target audience?
Describe the UX process, methodology, approach, research and testing.
Enlist the business, organization or user goals and how these were addressed.
Mention notable, unusual, or innovative user experience or digital interaction features and components.
Through DesignKhopcha on the UXplorer'22 portal, create an account first. You can log in with your credentials and update the project details.
If you wish to submit more than one project, you will need to create another account for the project.
Group (more than one person) submissions are accepted. Any one member can create the account.
The project must contain full names and email id's of each participant.
We have very stringent criteria in place to eliminate bias or discrimination from the entire evaluation process.
Originality of the idea.
Problem framing definition, capturing the essence.
Relevance of the problem in today's world.
User experience efficient, effective, memorable, learnable, error free, emotions.
Innovativeness of the design solution.
Disruptiveness challenging the status quo of businesses / industries.
Impact comprehensibility and emotional significance.
Presentation of the entry and quality of the deliverable.
Final Recommendation why does this entry deserve or not deserve an award.
Please read and understand the terms and conditions carefully. They are applicable to all throughout the tenure of the Design Challenge.
UXplorer design competition is only for students.
The participants should be at least 18 years of age or above.
Please note that plagiarized entries will be disqualified immediately.
If the submitted entry belongs to a third party, the responsibility of obtaining the permission is solely of the participant.
All successful submission entries belong to YUJ Designs.
We may publish your entry on our website. Please ensure that it does not breach any third party confidentiality agreement.
We do not take any responsibility of any breach of IP confidentiality of the respective client or whomsoever the project belongs to.
We will not be liable for any misinterpreted entry, design or content.
In case of any issues you can email us at awards@yujdesigns.com
UXplorer Design Con 2022
UXplorer Design Con 2022, the grand finale and the biggest design conference curated by YUJ Designs. It offered UXplorer'22 winners a platform to present their ideas and showcase the solutions that won them global recognition, cash prizes, and most importantly, live interaction with our esteemed jury.
The number of registrations had doubled this year and we received entries from different countries like Egypt, Canada, France, Sri Lanka, China, Italy, and Japan. The submissions were meticulously handpicked for the design challenge. These were reviewed and judged by a 5-member jury comprising Samir Chabukswar, Founder & CEO at YUJ Designs, Prasadd Bartakke, Co-Founder & Chief Mentor at YUJ Designs, Lourd Nathan, Chief Design Officer at YUJ Designs, Elizabeth Benker, Head of Design, Trifacta at Alteryx, and Jason Holmes, UX Design Manager at Schlumberger.
Institutes that have participated in #UXplorer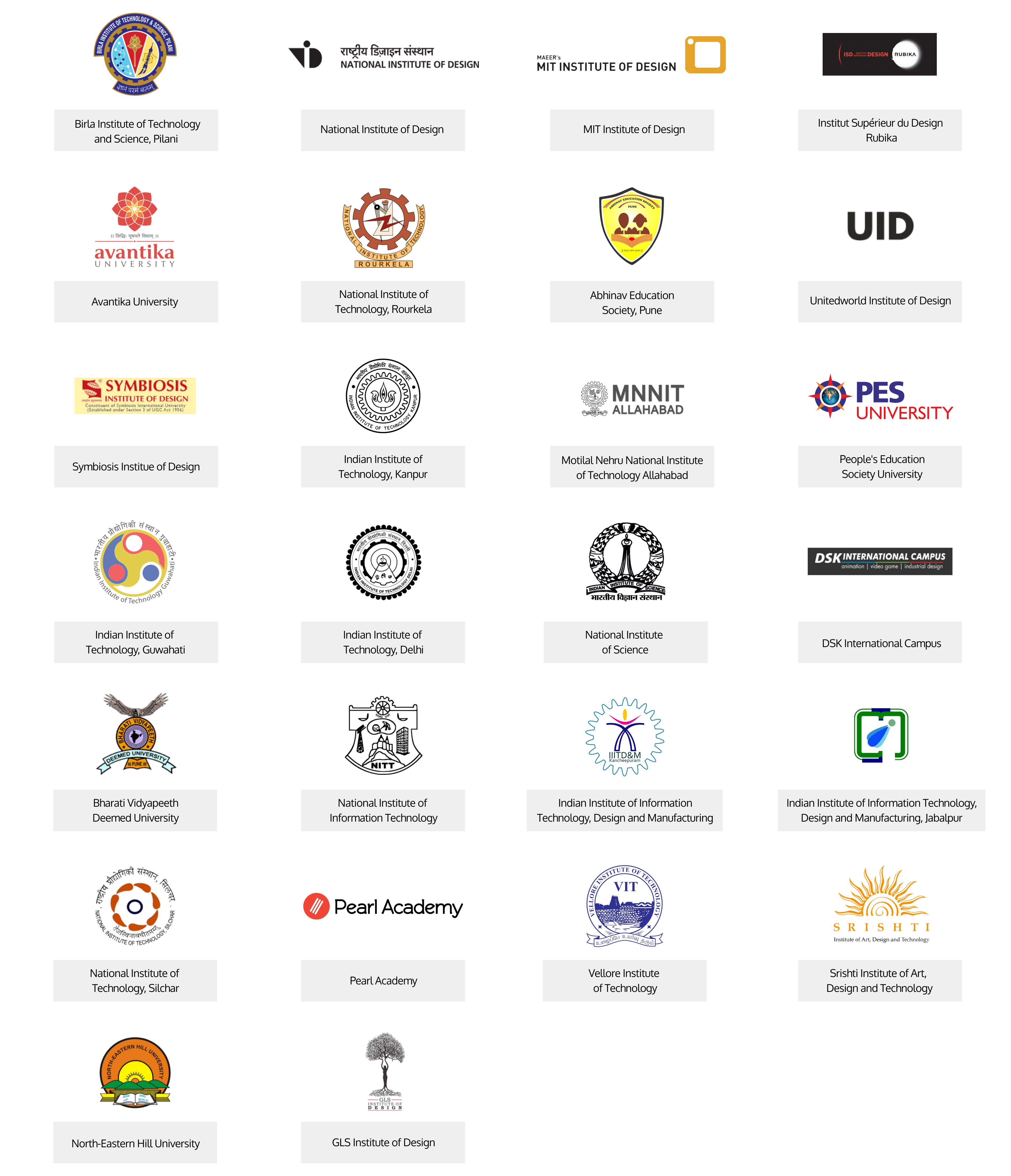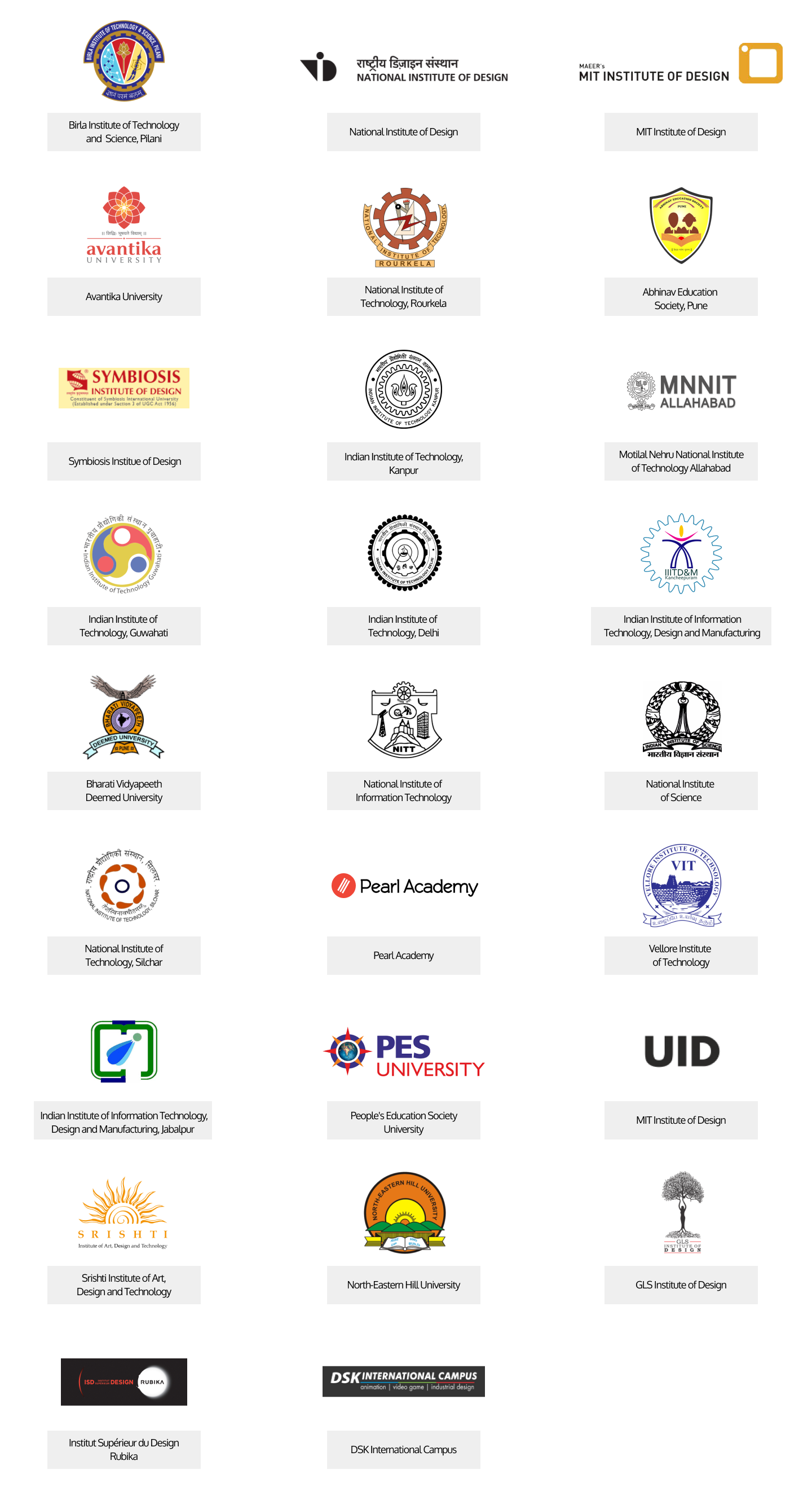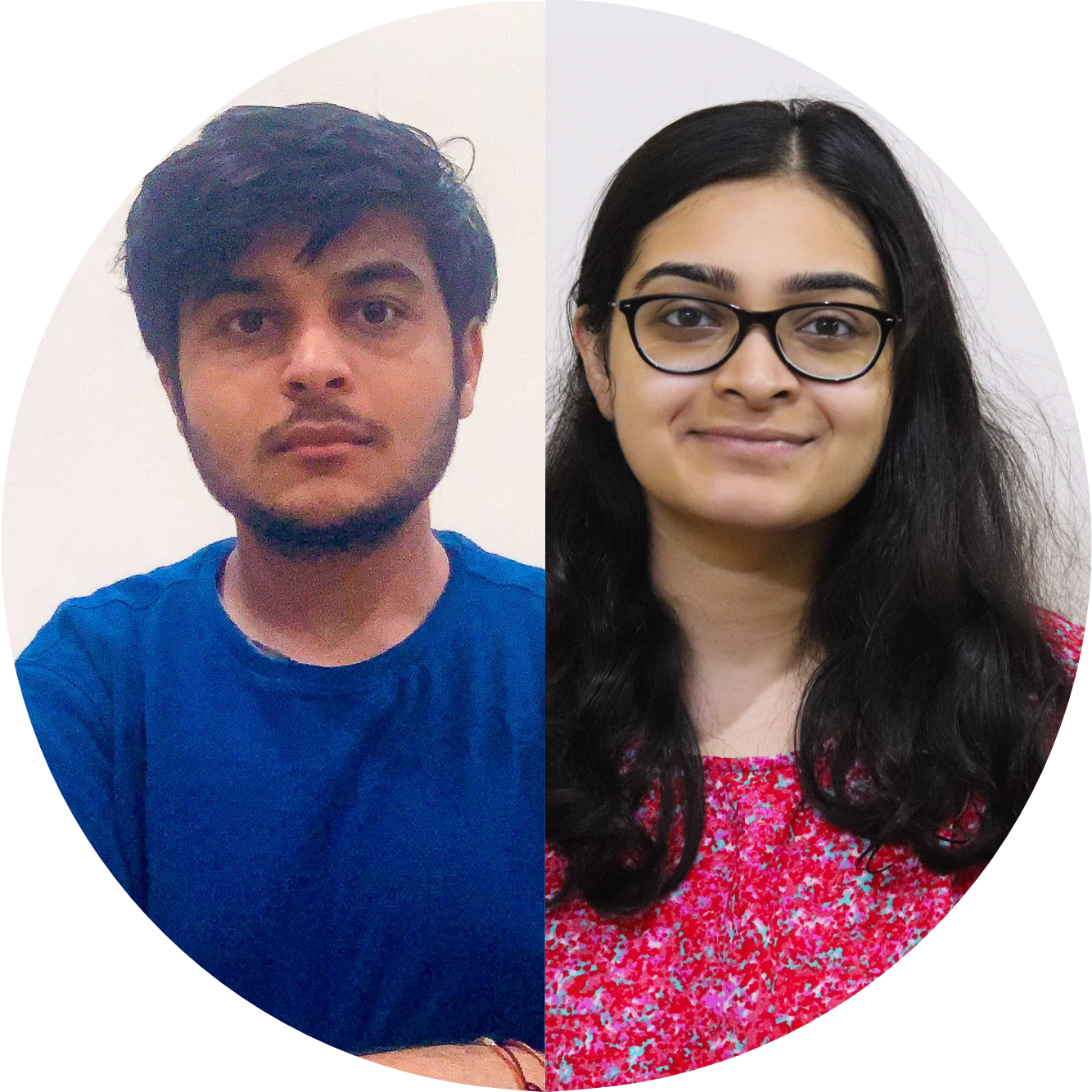 Aditya Bansal,
Yamini Gupta
Silver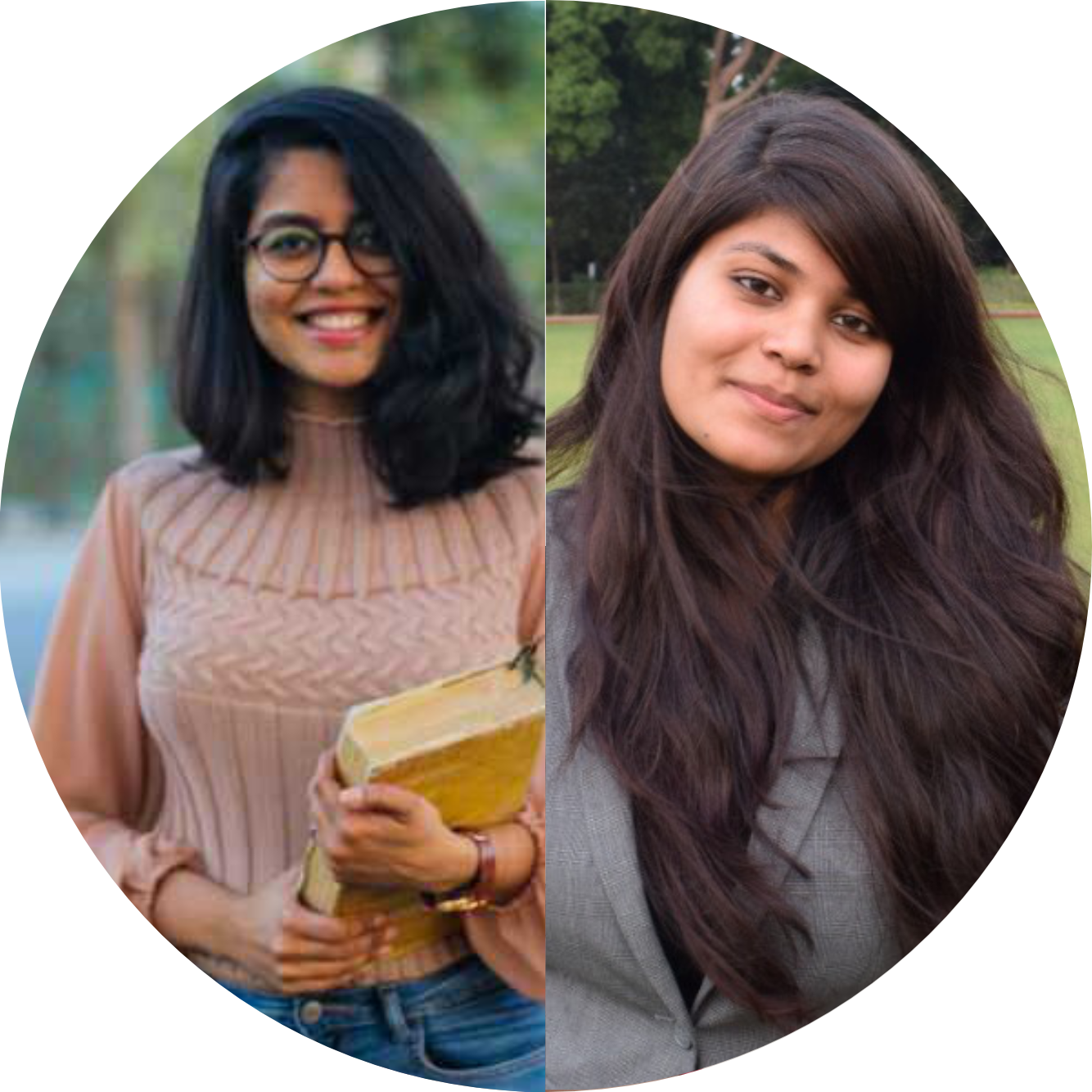 Kasturi Thakare,
Aditi Bhatt
Gold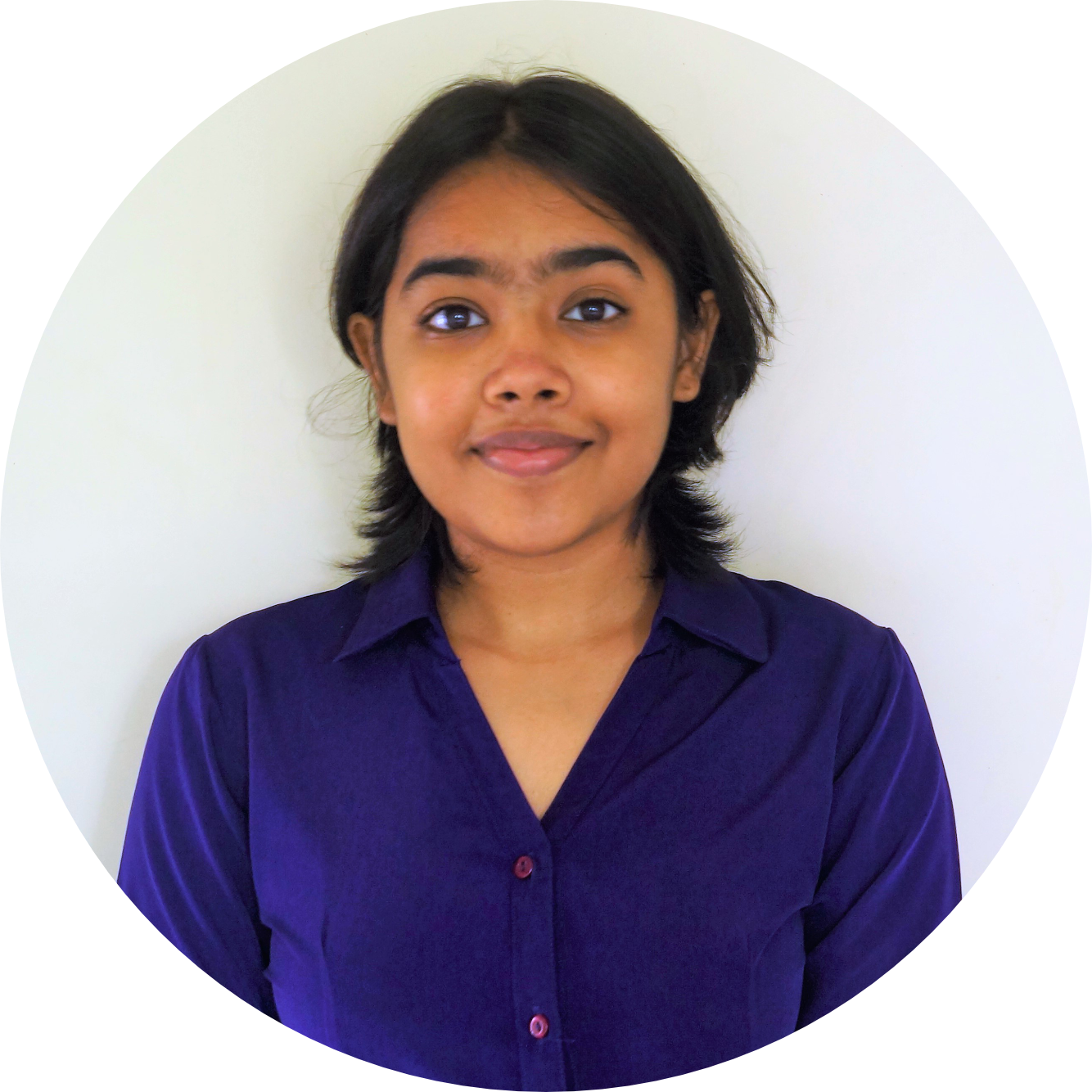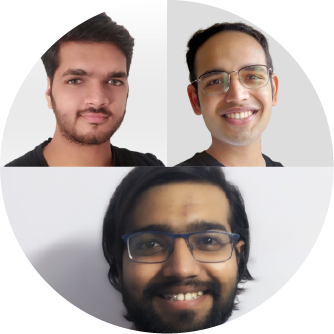 Neel Padia,
Aseem Saini &
Harsh Soni
Silver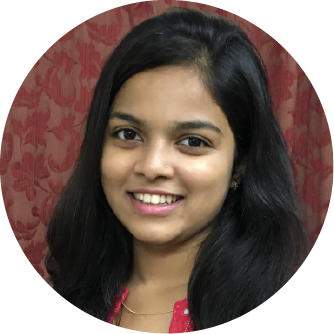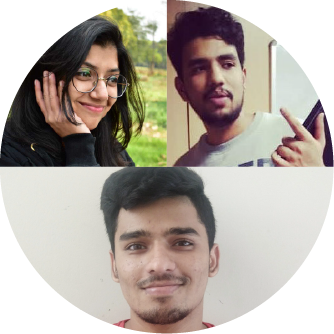 Arnav Gupta,
Anshita Goel &
Snehal Kumar
Bronze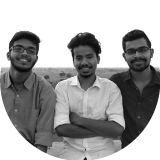 Soham Mohanty,
Balgovind Shanbhag &
Shantanu Thorat
Silver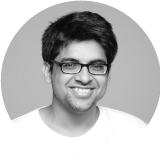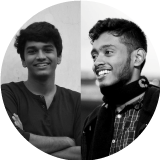 Chetan Manda &
Anshuman Dhar
Bronze