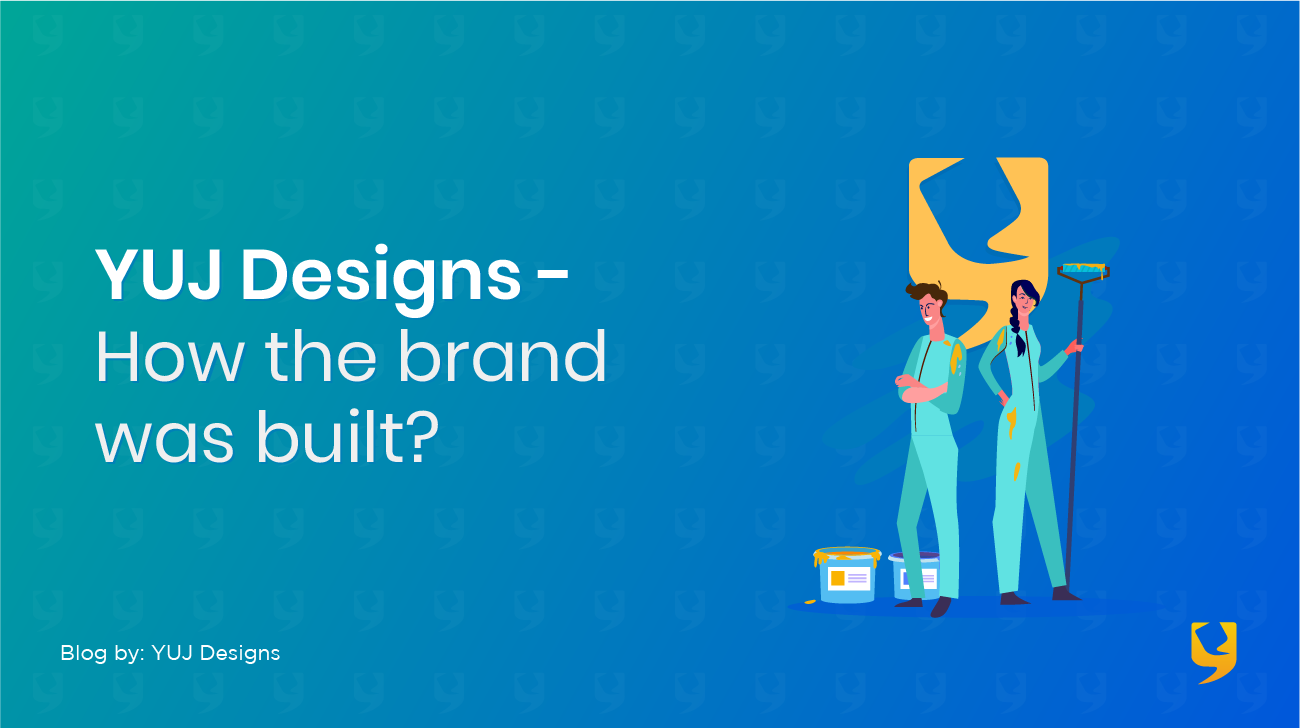 In the recent years, the focus of Indian businesses has settled on a primary factor: Customer Satisfaction. User Experience Design as a field is on the rise because of this shift in perception. There is a good demand and support for design today.
YUJ Designs, founded in 2009, has established itself as a true pioneer in the field of UX design in India. YUJ Designs took a form with the intention to bridge the gulf between business requirements and user's needs by offering holistic design services. A creative solution was born with the label of – Solving Core UX Problems.
The company took the first steps towards opening doors to User Experience design in India.
Purpose & Journey of YUJ
The name YUJ is derived from a Sanskrit word meaning unite or to join. The purpose of YUJ Designs is a reflection of the purpose of it's founders. Samir and Prasadd built this brand with the sole aim of offering design solutions which will address business as well as user needs, delivering delightful experiences.
At the time of conception of YUJ, most business models in India most companies were only technologically oriented instead of focusing on providing user experience to the customers. There was a lack of the concept of user experience or achieving business goals through design. This humongous gap inspired the duo to come together to build a solution to this situation.
YUJ Designs started its journey by taking on the initiative to go beyond simply providing design solutions. Instead YUJ educated the clients about design to create more awareness around UX design. A plethora of UX design companies have emerged in the recent years in India. Though customer engagement has turned out to be the key differentiator for YUJ Designs.
The design leaders at YUJ believe, it is important to seek to understand the complete context of the problem quoted by the client. YUJ Designs practices a unique approach to solving the business problems for customers. The design experts here, find the best solutions built off of internal and external subject matter proficiency. They share the learnings and engage the clients as well in the design process. As a result of these decisions, most of the products they have designed have generated a 5x ROI helping the customers stand out from the competition.
Capturing the Bigger Picture
YUJ Designs had predicted that customer experiences won't be limited to the screen, they will expand in the physical world. As a matter of fact, the experience economy is on the rise and companies are taking the leap in providing a connected physical and digital experience to customers these days. YUJ Designs had ensured early on, that these interactions come to life by approaching the challenge in a scientific manner and utilizing the technological expertise.
More than mere designers, YUJ designers work as consultants, who dig deeper into customer's problems and provide them with concrete, effective solutions. They mould their UX design and development teams to become #DesignEconomists. Their distinctive work approach ensures ROI for businesses and memorable experiences for users. Through these visionary approaches, YUJ Designs has provided high-quality, effective design solutions and helped the clients grow at an exponential rate over the last decade.
Some of the milestones throughout this extraordinary journey –
2013-2018: Platinum Sponsors and Keynote Speakers at UX India
2014: UXplorer Design Awards
2016: Top 5 UX Companies in India, Silicon India
2017: Top 15 Global UX companies, Clutch
2017: Company of the Year
2019: Company of the year 2019 by Business Connect
2019: Company of the year 2019 in UX Design, Silicon India
The Next Chapter
YUJ Designs brand – has evolved into an established UX design studio, a name to reckon with 10x Impact by Design. YUJ leaders have built the company with a passionate mindset, and a focused drive. Always striving to be hungry for more challenges. YUJ clients love that they neither over-promise nor do they under-deliver. And the fact that they don't just design in a vacuum, they truly identify and solve user-business needs.
The market conditions of UX design in India is still in its nascent phase and has immense potential to be tapped into. Design in India can make a 10x impact at 1/10th of the cost. The value of design is still not understood, and there is lack of awareness and trust by Indian customers. YUJ Designs looks to the future, to build teams of intellects and hopes to bring human-ness to new technological advancements. It is YUJ's ability to create exponential value that separates them from the others helping them create a strong brand.
---
Amplify your brand presence with the best UX design studio that truly aligns your needs with those of your consumers! Get in touch with us at YUJ Designs, today!