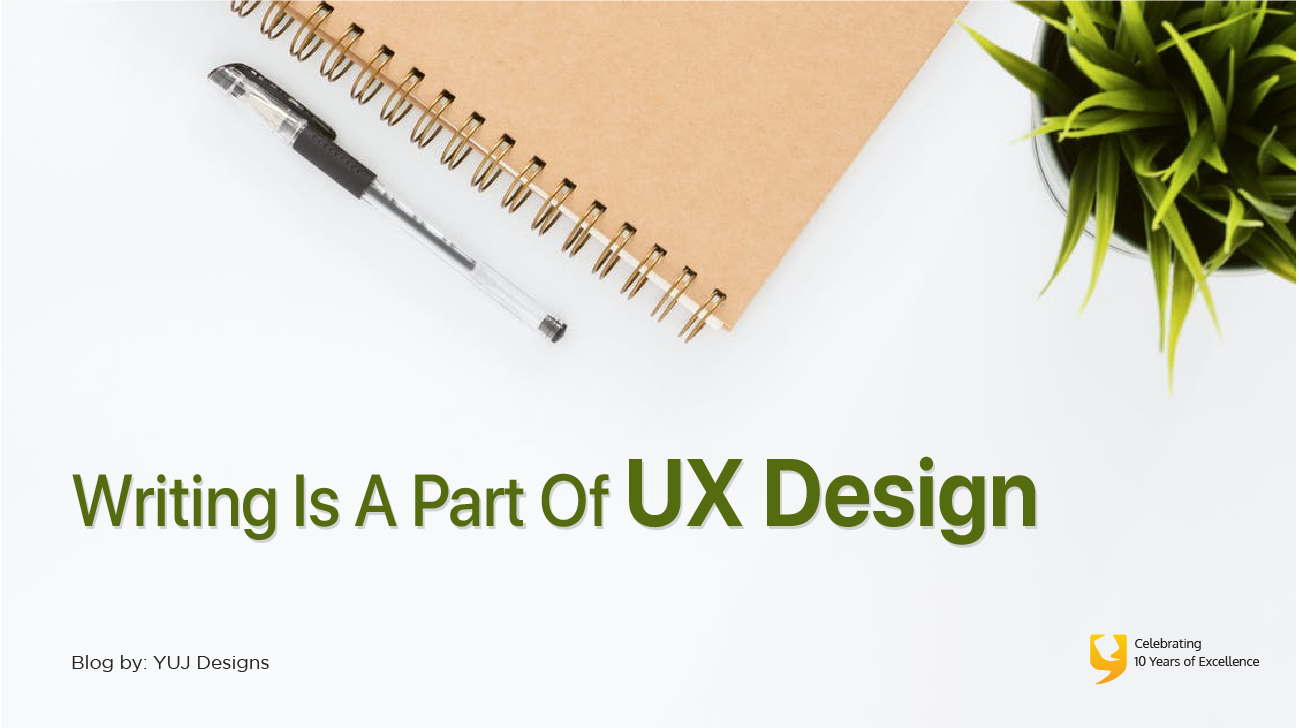 Saul Bass, the legendary designer once said 'Design is Thinking made Visual'. Designers are communicators and writing is a form of communication.
In the digital world, websites are mostly words. Imagine twitter without words! Writing and UX Design are two essential and complementary aspects of Design. Both factors have a cumulative effect on the success of a product design.
Designers working at top UX design companies, pre-empt the users' motivations, actions, reactions, obstacles, successes and a complete set of 'what if' scenarios.
This research drives their design decisions. A UX design studio works on enhancing user satisfaction by improving the usability, accessibility, and desirability in the interaction with a product.
Just like a UX designer, a UX writer's skill is to pre-empt and identify potential points of friction and convert those into points of fruitful interaction. In case of a B2C product,
a human approach than an instructional manual approach, increases user engagement. As a result, the user trusts the product easily. A smartly designed and executed microcopy helps create a memorable experience.
Call to action, subscription buttons, hints in the text fields, loading screens, 404 pages, navigations are just some of the examples of the areas where a possibility of optimizing the power of words exists. Top UX design companies, through their work, utilize this scope of messages, establishing a vocabulary of communication that their designer would use with the users.
Here are some basic steps one can take to write an effective copy
1. Understand and think like a user
2. Be concise. Write for one person. And avoid passive voice
3. Careful not to be intrusive, as not every step on the screen requires explanation
Writing is one of the unicorn skills for a UX designer, as UX Design is a communication-intensive craft. Exploring the potential of writing in UX Design can help the designer communicate UX value to the stakeholders better, efficiently form questions and get better results from user interviews, usability tests etc.
Benefits of learning the skill of writing for a UX Designer:
- Think and communicate more clearly

- It makes you a better storyteller

- UX Design is an intersection of various disciplines, adding one more weapon to the design arsenal only makes you a better UX Designer
At YUJ Designs, we encourage designers and developers alike to write project reports, articulate the requirements, insights and outputs in their own words as a part of our Content Experience Strategy. To start writing is the only way to writing better.