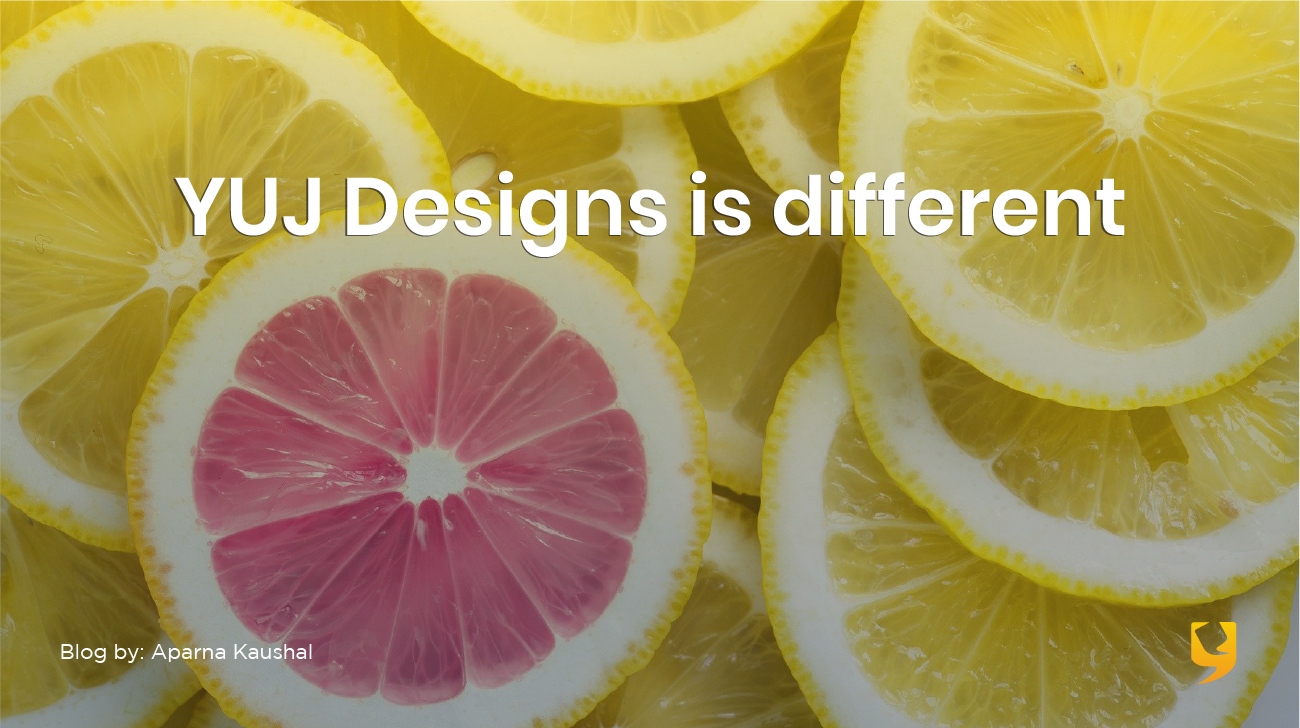 YUJ Designs is based in Pune, the city of Design Entrepreneurs. Teeming with zest, the city's culture of historical glory and educational multiplicity is resonated in various aspects. And that sets the premise…
All these years, I have worked with American multinational firms as a UI design associate and no matter what, the longitudes did count as a barrier between the off-shore teams and founders.
YUJ Designs was founded by Prasadd Bartakke and Samir Chabukswar, nine years ago. And few months back when I was looking to work with a team that would be quick and simple to blend in and strong on UX foundation, I wrote to YUJ Designs. YUJ Designs is my latest workplace and a surprising contrast.
Unlike firms that hire designers for design support, YUJ Designs applies design thinking in every aspect of its function. It facilitates design thinking, individuality, quality, professionalism, business thinking and entrepreneurship in every department and for every individual onboard.
The 9th anniversary of YUJ Designs was celebrated on 9th September 2018. And it was delightful to have both founders surprise the audience with a Bollywood duet, joining the chorus and shaking a leg without much ado. On a regular work day, however, you would see them providing candid feedback on a design solution or expecting each team member to push the bar on a design deliverable. Shaping young designers to see more than what meets the eye. As rightly put by a fellow designer that YUJ Designs is a UX design gym. You are treading and working out hard and fast on industry's best UX platform, solving diverse design problems while working along with industry veterans.
What is different about YUJ Designs?
Most designers stepping into the corporate world are often let down with the lack of mentoring, encouragement and opportunities. Most design hiring would happen to have the young designers apply the concepts they have learnt. YUJ Designs on the other hand is built on understanding the business of design, the power of research and importance of industry standards. Most foreign firms that scoop away the design talent often exhaust the enthusiasm of a young designer. At YUJ Designs, designers are constantly re-energized through its culture and simplicity. YUJ Designs as a culture is rooted in India and as an agency, in league with the best in the industry world-wide.
With both founders, veterans in the field of UX methodologies, research, coaching and business value, there is no better place than YUJ Designs to be your playground to perform, learn and grow.
Originally written by Aparna Kaushal for Medium