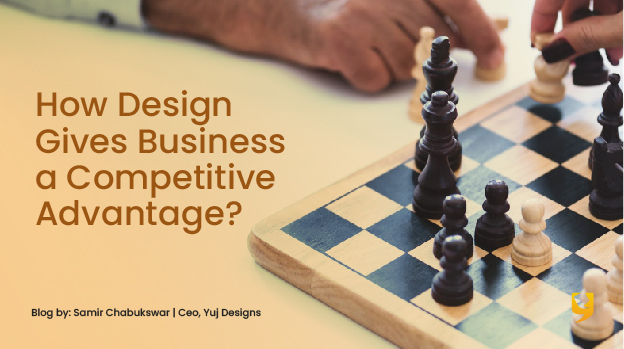 Do you want to have a competitive advantage and be a business leader? So, here is how you can make it happen through design. Read till the end to get in-depth knowledge about how advantages of design can result in giving your business a sustainable competitive edge above the others.
You must have heard, it's all about experience these days. Experience economy was defined back in 1999 and now we can see its effects all over. Though there are technological advances, user experience is taking over products and services far and wide. This is the age of experience that has progressed from the old agrarian commodity-based economy to industrial goods economy, to service-based economies. And now we are moving rapidly into the experience-based economy.
Technology-driven Business Success
In the last 15-20 years, we have seen that businesses have taken advantage of technology or technological innovations. These strategies were deployed to differentiate their business from the competition in the market. But these days, technology is available far & wide to anyone in the world at the same time. Plus, technology is developing faster than anyone could have imagined. As a result, the current technology a company invests in becomes outdated soon after.
Therefore, the advantages of having one advanced technology over the other are reducing very fast. So, the effect of technological innovations on the businesses is not proving to be really permanent.
The Secret to Success is Evolving
It is high time to figure out if not technology then what will give businesses the competitive advantage they seek?
The answer is – the user experience.
Experience means creating or staging experience for the users that will give you competitive advantage and will give your business a long-term value. Staging or creating memorable experiences is quite possible through design thinking or user experience design.
Now if you have already done this or if you already have a team of experienced UX designers, congratulations! You have taken the right step, but if you have not done so, you need to know it's benefits. For the benefits of good design, and a deeper understanding of the matter – read through "Benefits and ROI of UX Design"
Benefits of Design Thinking
The importance and the benefits of design in differentiating your business and why you should utilize the value of design thinking for your business is pre-established.
No matter what your product is,
whether it's an enterprise product or a consumer product,
you can use Design as a Business Differentiator.
Let us understand in-depth, how to utilize the advantages of design to outshine the competition? For this, you need to know the benefits of design thinking from a business point of view. Here are 5 ways to use design thinking to get that competitive edge –
1. Focus on Users
Empathy is the Key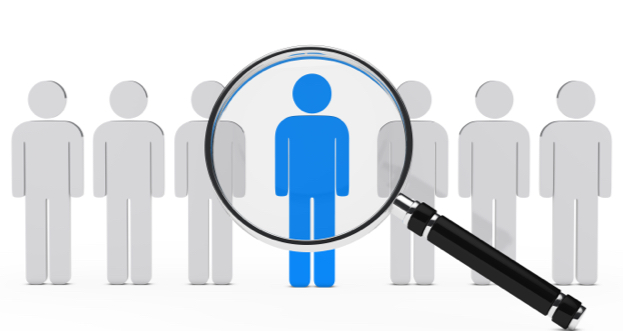 The first and foremost step is to focus on your products' users. To understand their needs, aspirations, expectations, likes, and dislikes from your product or the area of your interest. You need to understand their motivations and limitations. Normally, you would think that a business owner or an organization knows everything about their products' users. But it is crucial to understand that these perceptions may not be right.
Treat your users like human beings and then use scientific research methodologies to elicit the useful information about them. User experience research, ethnography studies and surveys are the best ways to know about one's users in details. You observe your users using your product in their context, listen attentively to what they say and interpret what they feel. This can be done effectively through user experience research. By studying the personas and their experience journey, your next steps in design really begin.
2. Clarity about Business and Business Goals
Set a Clear Path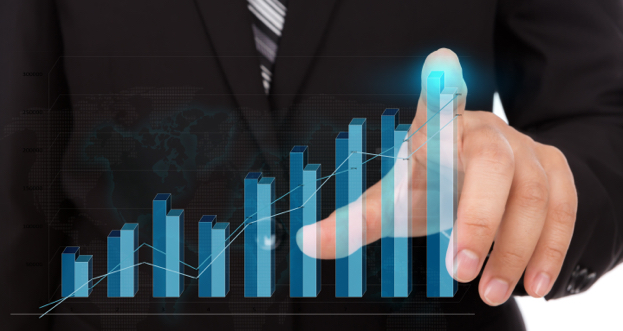 The next important step is to have clarity of your business and your goals. You should ask yourself – Why am I doing this? What is the purpose of this business? Why am I employing a design team? Why am I doing user experience research? These are the type of questions that you will ask when implementing the design thinking approach.
If you ask these questions, your business goals will shape up to be much more defined. Be clear on whether you are doing business to increase conversions, increase productivity, reduce training cost or improve any other metric.
Define what Success means to your Business.
Then, it will be important to know the investments you are going to make in a design activity, both in terms of time and cost. It is also critical to know who will take the responsibility. You will require an internal driver of design thinking to ensure the efforts are in-line with the final goal-setting.
In a large organization, it should be clear whether it's a bottom-up approach or a top-down approach. A top-down approach normally works where the management or the C-suite are convinced about the value of design. They have a clarity on the business goals and then one of them can take the responsibility of taking the baton of design thinking ahead. If you have already worked with designers or a design team, then you know the advantages of design. This is one of the last components – knowing who to work with the design studios and how they work with businesses.
3. Transformational Design
Data and insights that inform the design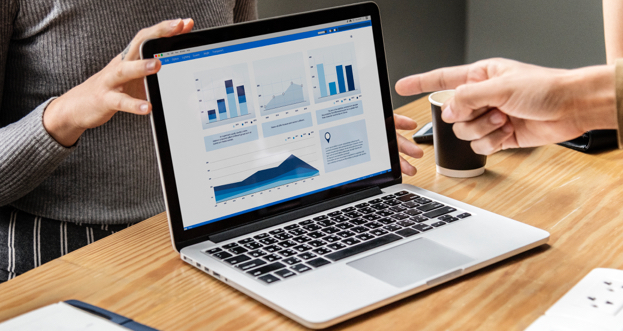 Once you have these previous two steps in place – clearly defined business goals that you want to achieve through design and knowing about the users' goals, aspirations, needs and expectations, you need to marry these two together to create UX design.
How do you do that? A right business strategy helps you achieve this. Basically, a good UX design is data driven and this data could come from your business, from your users' goals, from analytics, from your competitors or from the current trends in the market or your domain-specific pain points.
With all this data, you will have a crafted experience that works well in the interest of both – the business and the users. It is very important to note that most of these inputs would be qualitative in nature and you must find the right kind of team or an agency to take these qualitative inputs and convert them into real quantitative designs.
4. Design Testing and Prototyping
The real users decide the path to success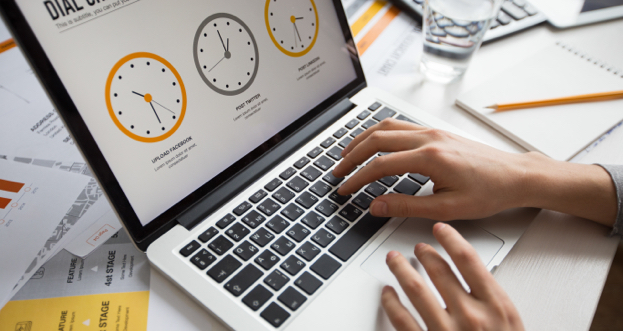 Just creating designs is not enough, the fourth and important step is testing your designs. At various stages in your product's lifecycle, you should do testing 2-3 times. You can do formative testing early on in the design, maybe summative testing in the later part of the design and then A/B testing just before you release the design.
De-risk your design completely before it goes out in the market.
5. The Crusaders of User Experience
Deciding on Establishing or Hiring or Enhancing a Design Team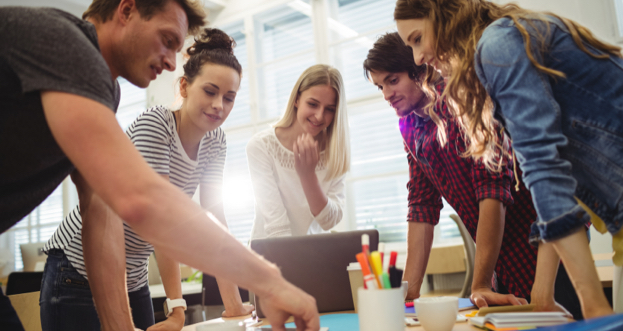 The fifth point is very critical. If you already have a good or bad experience working with design teams or designers, then you already know the value of design and you already know what good design brings onto the table and how it improves your products.
If you have just started working or you haven't yet, the critical decision is to make or buy – whether I should have my own team or I should work with an external agency. The very first experience of an experience design team is also very important. Because if you have a very bad experience right at the outset, your design team establishment may get delayed. So, it's extremely important to select the right partner or the right team.
The Value of Design
A great design provides a great user experience, which gives you a competitive advantage and a long-term value for your business. The advantages of design elevate your business and make you an experienced leader in your domain. So, in order to outshine the competition, you must follow the five ways – focus on your users, have clarity about your business and goals, convert data and insights into design, test your designs a few times and finally decide on setting your design team or hire a specialized UX design company.
All these steps are important, but the last step is the most important one because ultimately, a great design team is going to furnish your users with a great experience.
After all, your product is only as good as the product manager.
So, it is important to select a design team that talks about the value of design and that is familiar with the ROI of design. If you want to achieve business goals with design, discover the exciting UX world with us!
---
Amplify your brand presence with the best UX design studio that truly aligns your needs with those of your consumers! Get in touch with us at YUJ Designs, today!