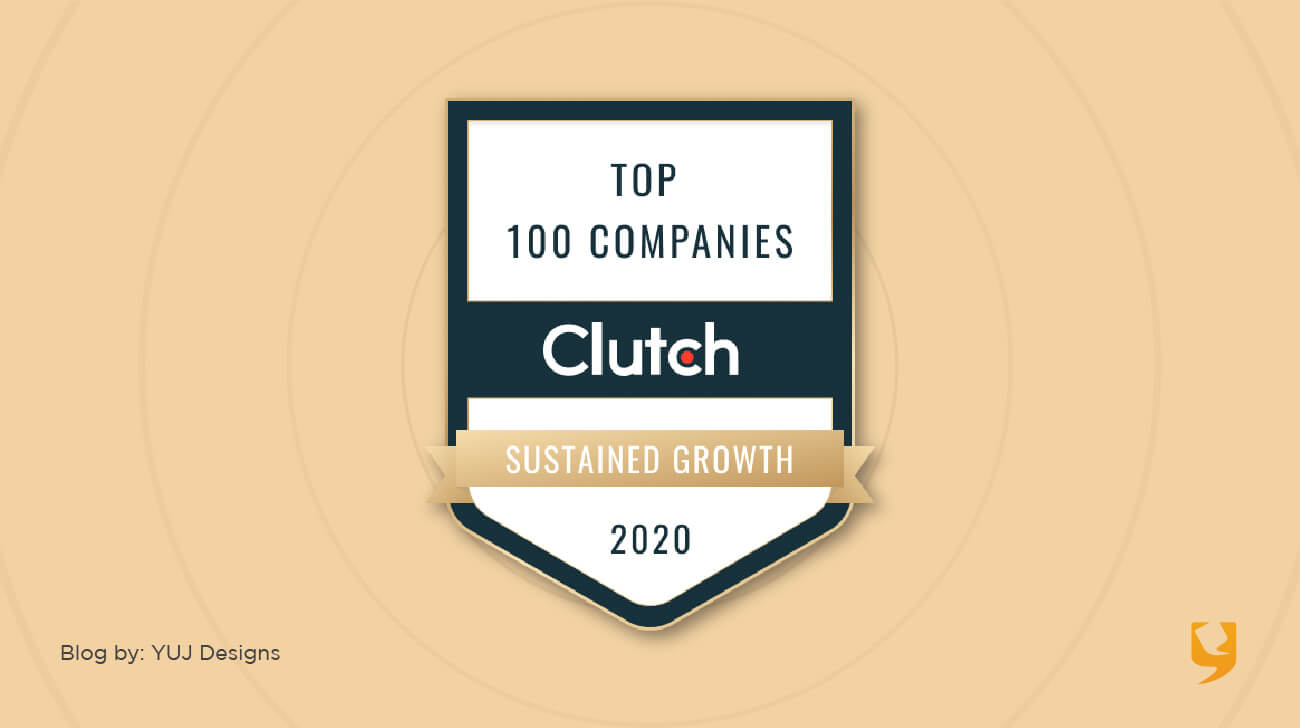 Here at YUJ Designs, we know this year didn't go exactly as per plan. It was twice as important that we delivered game changing UX solutions to help our clients stay ahead! As a top tier UX design studio, we're still working hard to make sure they're as successful as possible as the world acclimates to a new normal.
As an excellent way to close the year, we've been named one of Clutch's top 100, under the category – Leading Companies for Sustained Growth 2020! Clutch is a B2B ratings platform that conducts market research. Their work helps interested parties pair with the best vendor for their latest business needs.
Samir ChabukswarFounder &CEO -YUJ Designs
We couldn't have earned this honor without the help of our wonderful clients. They took time to speak with the Clutch team and share honest feedback. Take a look at what they had to say about our work in 2020:
Co-founder and CEOHealthTech Company
Head of Robotics and Intelligent AutomationSchlumberger
Director of DevelopmentSoftware Company
It's an honor to be recognized for our hard work and look forward to an even more successful 2021! If you're new to YUJ Designs, drop us a line and let's talk about how our solutions could revolutionize your business in the new year!