Utilizing mobile devices, scanning the internet and accessing apps is becoming an increasingly integral part of our lives. There are millions of software products, websites and almost as many apps vying for the attention of potential customers from around the world. Amid this competition, YUJ Designs is proud to say that our designs and user experience tools are standing out in this very crowded space.
We were recently recognized by Clutch, a B2B platform that connects buyers with providers in the IT, marketing and design spaces. They use a proprietary methodology to review technology companies from around the globe and feature the best ones in their leader's matrices. We have recently earned a spot on the highly competitive Top User Experience Design Agencies in the world.
Clutch bases much of their rating system on verified reviews that they conduct over the phone with past clients. Here are some of the amazing things that our clients have said about us:
Project ManagerManagement Consulting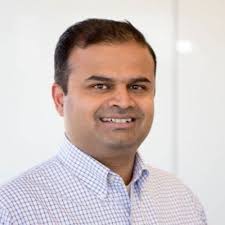 Kuldeep kelkar, Vice president
User Experience Consulting & Professional Service at User Zoom
To read the full client reviews, check out our Clutch profile.
Humanitarian Albert Schweitzer once said "Success is not the key to happiness. Happiness is the key to success. If you love what you are doing, you will be successful." We love what we do and we love working with the clients who bring challenging projects to us. Here's to more success in the future!