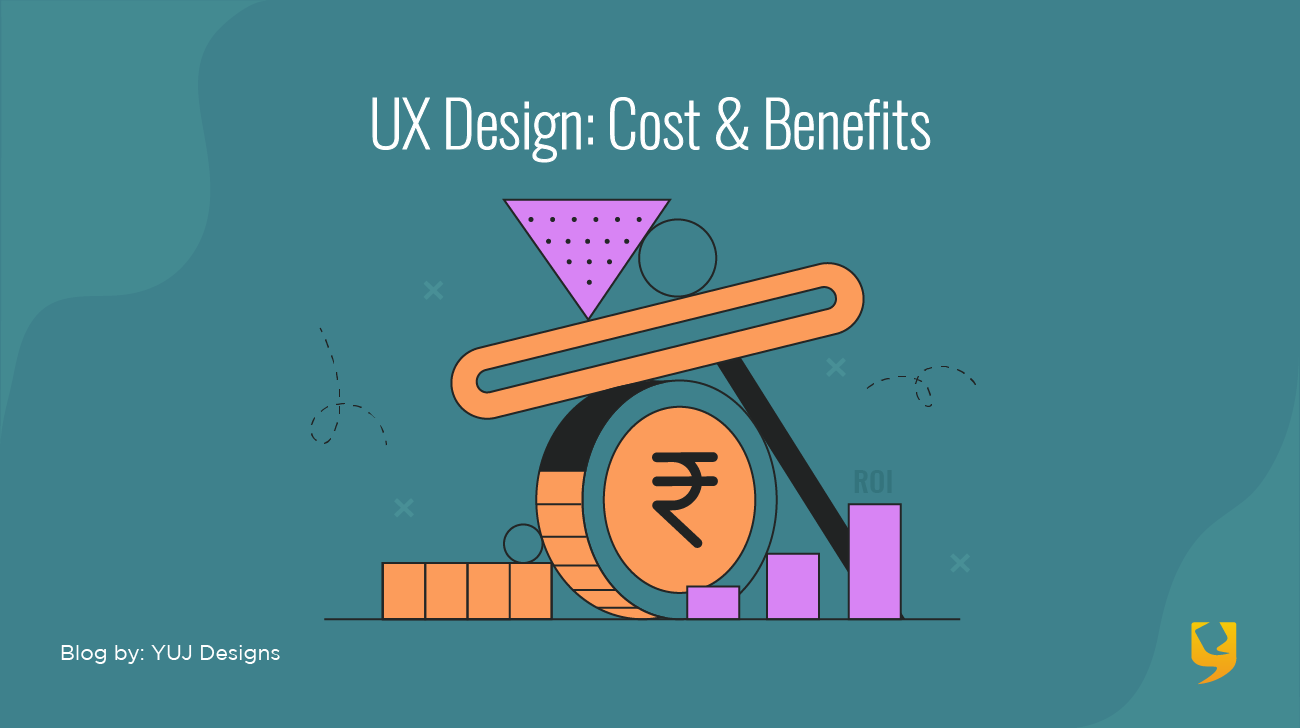 A pivotal topic of discussion in every business circle these days is – the impact of UX design on businesses. Especially now that digital transformation has become the way forward. We're pulling back the curtain on how some of the big companies invest in design. What is their golden advice to businesses that are just starting, or established businesses that are design-unaware? And hence losing out on the big business differentiator, i.e., UX design.
This conversation with some of the industry bigwigs on the impact of design will shed light on how the companies collaborate effectively and demonstrate the business value of UX design.

Sneha (Host): Sudeep, you work at Schlumberger – oil & gas – a complex domain. Specific to your domain with the context of the current pandemic, what are the future opportunities for UX design?
Sudeep: The pandemic has essentially helped us to reimagine everything. How we work, think through our operating models, and the processes. So many companies like ours are coming up with apps that help you with contact tracing, helping you with facilities. We have developed a similar product within two weeks. One of the chief concerns the stakeholders have is the time it takes to go through the whole process of research to execution. That needs to be accelerated and evolved. So, we ensure to deliver within 2/3 weeks. We have delivered a first of such MVP products to Saudi Arabia to 600 users and are now taking it to 6 other countries soon. We're scaling up the product for these new users.
With the pandemic, we are working on a lot of these critical products. Times like these, the products help you realize the importance of UX. We have also created a space where we invite all our businesses to go through a design thinking workshop together. It has been a wonderful success story so far.
I think every bad time creates opportunities. Opportunities that we cultivate in products, we are proud of as a company.
Sneha: Vikram, what will be your piece of advice to design-unaware businesses out there, who are still trying to crack the code?
Vikram: When I embarked on my entrepreneurial journey, we were conceptualizing the platform. You can ideate and innovate many things. But how do you know for certain that these specific features are the most salient features of a product, how do you know these will click in the market? The answer is thorough research. I feel the early research is a terrific tool for success. You need not have an enormous budget to do this. If you want to enhance your customer experience journey, you can only do that when you have the right product the first time. Know what your customers want and build things around it. It will change the dynamics of your success.
Sneha: Coming to you Samir, I know you agree with the points put forth by both our panelists. In your opinion, how do you relate to the cost versus value of UX design?
Samir: Cost is a perception. So is value. When you pay lakhs of rupees for your child's education, you look at it as an investment. But, when you buy a car, you spend some money and get value out of it. So in a way, it is about the perception game. Especially in design, it is about knowing what you can get out of design. I've seen customers go from being UX-unaware to being UX-mature.
Sneha: How do you explain the value of UX design to ignorant product managers? What is your advice for the designers who find themselves in such scenarios?
Sudeep: Here's an intriguing thought. I believe this situation is something that you will face every time you want to start something new. Even if it is not your boss, at least you believe in the power of design thinking. On a positive note, at least you have the responsibility to make change happen in the company. Because, if you are not convinced, it will be difficult for you to turn your boss towards UX. There are so many companies that have established the user first approaches as mandatory. I would suggest present these case studies, do your research, and then convince your boss.
Sneha: How should stakeholders work with their design teams or communicate the message so that you get a better output through the designs?
Vikram: Quite a few years ago, we were toying with the idea of building an in-house design team. That time everyone had this perception that beautiful, interactive screen is what design is. Some of our stakeholders felt the design teams are not delivering attractive enough designs. At the same time, I was doing a bit of research as to how to deliver customer delight. And I came across the UXD process. After I visited some of the studios when I came back, I presented my research. I used this research to prove why the stakeholders will be successful if we implement the UXD process. Though, this was a repetitive process that went on for quite a while. That is when we used a pilot to showcase how we have a better chance of improving our matrices with UXD. It only proves that if they understand that their business success lies in the UXD, you will get there.
Sneha: Let's consider companies right from a startup to a multi-billionaire company, what is your advice for these organizations to approach UX?
Samir: For a start-up company, it is all about survival. For bigger businesses, they are already providing value to the customers in a way. In any case, you need an inside champion – one who commits to the budget for UX. Hiring talent or agency should be the approach. Start small, show value. Once stakeholders are on-board and confident about it – go big. One crucial thing I implemented was to go and directly approach the salespeople. As they stay in touch with the customers so, they understand their pain better. Make sure to blow your horn when you get that first win. It will take you a little farther.
Any product is only as good as its product manager.
Sneha: Sudeep, can you shed some light on what in your view are some of these short term and long term benefits of UX design?
Sudeep: Long term benefit is always the ROI. Though, know that ROI is inherent. We are not chasing the numbers in the process. The short term goal should be your users' satisfaction and every other benefit that can be built on that. It will help user adoption increase in numbers and in turn increase the profits for the business.
UX design impacts the short term as well as the long term business goals. Design can redefine businesses when used at a strategic level. For us designers and design evangelists, the key is to remember that you have to start small. Demonstrate the value UX is adding to the business and increase the value over time.
You have to get it right the first time. And to do that, you need to solve the right problems for the right users.
Here is an article you might be interested in.
Benefits and ROI of UX Design