In A Nutshell
First of its kind design that enables process plants gain up to 80% productivity - tracking changes, identifying engineering anomalies and accelerate planning.
Defining The Problem
A complete innovation, this design enables engineers to capture configurations, detect change and manage data in a process plant. The engineer's efficiency is dependent on the data visibility. Hence the user interactions and interface is designed to help the user to get to the information in multiple views - logical, physical and hardware network. The user is provided with communication mechanism like taking notes, capturing periodical data, identifying defects, sending change requests and generating reports.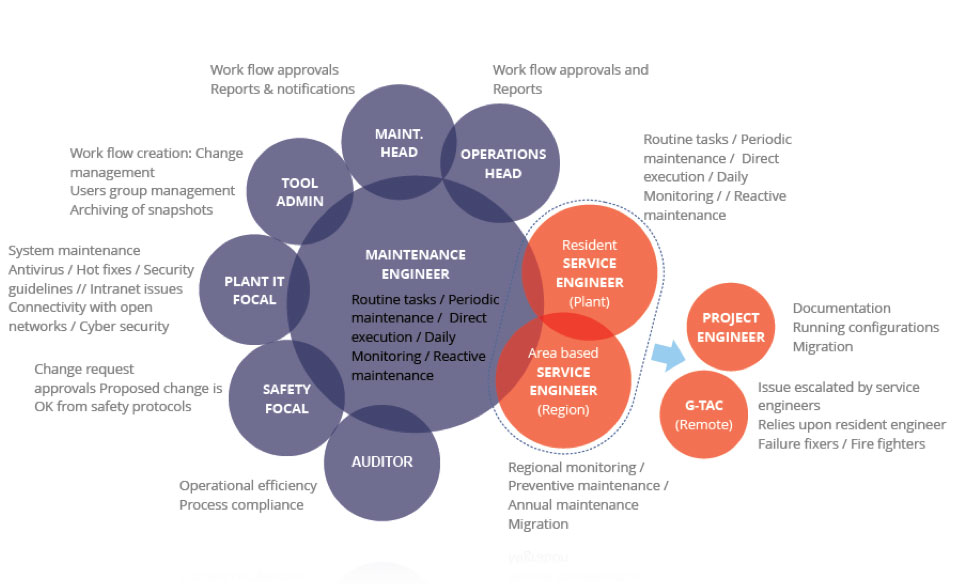 Designed the first ever Uniformance Trace application
that is drop dead simple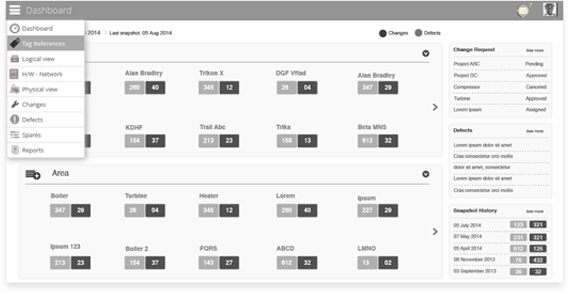 The value proposition of this tool is digital management and micro level control of the legions of tasks that are involved in the maintenance of an energy plant.

A multi-faceted tool, this works both as an inventory and as a blueprint of the plant which helps the engineers in monitoring, auditing, updating, identifying defects faster and predicting possible breakdowns.
Through this tool the user can get a complete walk through of the configuration through graphical views of the hardware and network which shows the asset hierarchy, internal dependency and connections across the elements.

It gives the user various smart controls that allow them to re-group different assets, avoid unplanned shutdowns and reduce the management effort and documentation by 80%.