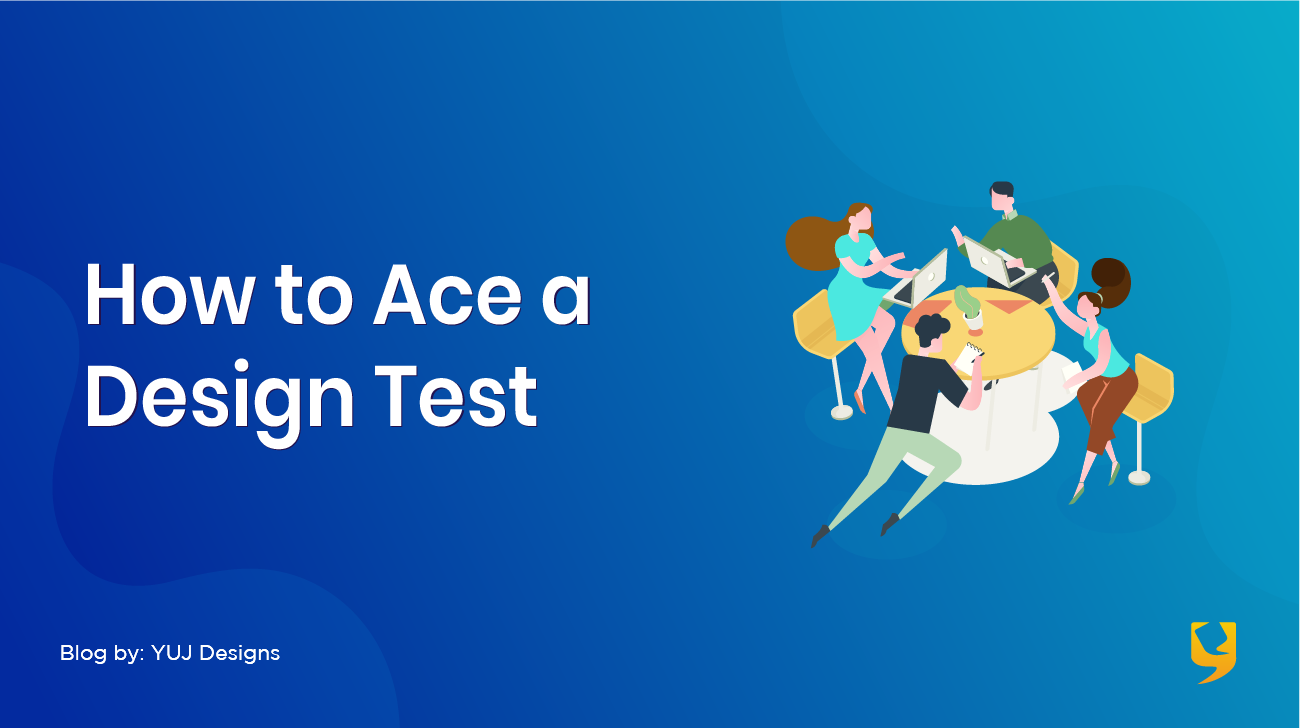 Hiring the right talent, a good designer is a crucial step in a UX design studio's path to success. This process is deeper than judging the designer from a promising portfolio. There are many parameters other than the design portfolio that help studios take the right decision.
Nonetheless, the presented work of a designer is equally important. The other parameters are how you work, think and approach problems. What is your work style? Are you a team player, do you perform well under pressure? How do you tackle challenges? And so on.
The best way to be aware of a designer's skills is to observe the designer tackle challenges and solve problems in a hypothetical scenario. This is a beneficial, common ground for both the studio and the candidate as well.
An interview is an exercise to better understand the candidate as a person, and asking;
Can we work together and produce incredible design together?
Will you add value to our team?
Whereas, a design test is to judge the designer's performance in a mock test. This article does not include all the interview tricks of a seasoned employer. Yet we do know when it comes to solving the design test, the following information can definitely help you in your next interviews.
What is a design test?
The design test is basically a method companies use to gauge the candidate's thought process and work ability in a mock scenario. This makes it easy for them to decide if you are the right fit for the job.
Why a design test is necessary?
Design has become a high value job, and with that comes high risk.
Design tests act as a measure of trust for both parties – candidates as well as companies.
These tests are not to judge the person but how capable they are to practically apply the skills.
People fail to demonstrate the skills in case of no design test.
Let's look at some suggestions that will help you prep for the design test.
PRE-DESIGN TEST
Basic hygiene to keep in mind before a design test
Go through the UCD- HCD Methodology thoroughly.
Read the job description thoroughly and be prepared of what competencies they are testing you for.
Practice the UCD process on a sample test to be able to complete the exercise in 4hrs, 8hrs, 10hrs respectively.
Ask questions (to the recruiter, interviewer). If any, set the presentation copy before hand. e.g. – Brief outline/ Project Description. Problem. Background. Solution.
Have a goal oriented and open mindset to be able to come up with a creative and innovative solution.
DURING-DESIGN TEST
State of mind during a design test
Plan and divide your time and give certain number of hours for each task
Understand the problem well. List down User Goals, Business Goals and Design Goals.
Lists down tasks (Critical, Frequent, Important, Dependent) and their scenarios
Because you will not be able to do an actual user research, do a quick desk research.
Analyse web trends, competitive and market.
Understand and list down business, design & technology constraints.
Create user personas (understand users' mental model, needs, motivations, frustrations, likes- dislikes, preferences).
Create the grid & design sketches/wireframes/mock-ups.
Present in a succinct and crisp way.
Give the proper rationale for your designs and thought process.
Review the design test in case of any typos, grammatical mistakes, etc.
POST-DESIGN TEST
Things to do after a design test
Read more on the topic to get you prepared for the QnA round
Reflect and write down your learnings and what you could have done better
Be open to feedback and criticism. Always remember the person will be judging the design and not your capabilities.
Give yourself a pat on the back and be prepared for many such journeys in the future. Focus on growth mindset.
Hope this article helps you in preparing for your next design test. Do recommend this article to designers prepping for interviews.