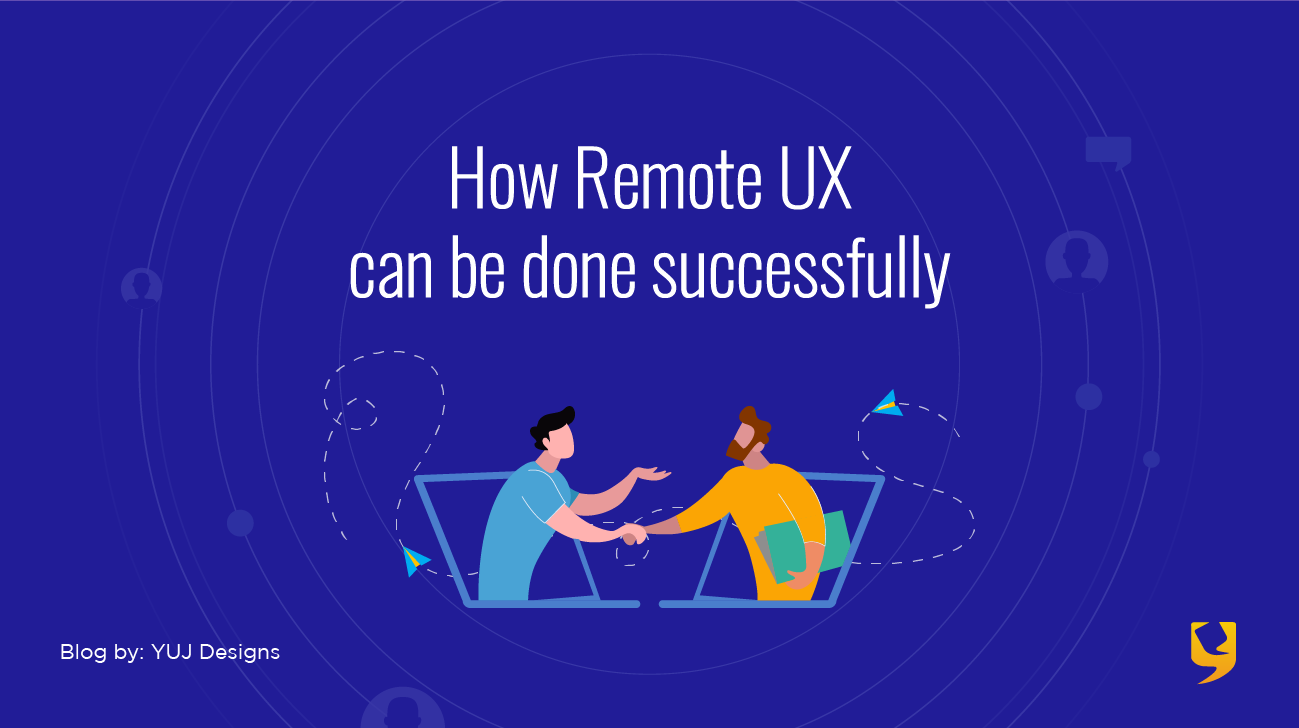 A few months ago companies who had not even thought of remote work as feasible now find themselves managing remote teams, protecting the health of their people and preventing the spread of the pandemic. Preparing for a remote work scenario may never have crossed their minds. However even more surprising is the fact that there were fewer takers for Remote UX. It is a myth that UX research and design cannot be done remotely.
With the right structure and practices in place, remote UX can become the new norm.
When YUJ started in 2009, the team was working on several projects in Remote UX design. They performed user research, spanning over different timezones, in the US and UK, all the while sitting in India. The projects became a success only because of the will (read "mindset") and the shared goal to help the client achieve success.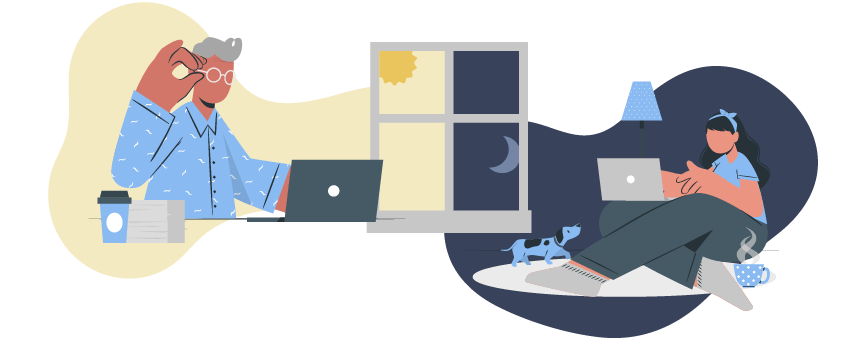 Prasadd Bartakke, Co-founder & CXO – YUJ Designs, believes that remote UX design would actually thrive if it is done right. It gives liberty to the design team to take time, meticulously plan the steps of user research, design strategy, user testing thoroughly.
In remote UX work, the design team responds to the needs, and not react, giving them the power to design thoughtful and well-informed solutions. Remote UX helps the design be perceived as a process, and not something that can be put together in a jiffy. He believes remote UX puts you in a position from where you can control and drive the growth through UX design.
It is all about the mindset. Remote UX gives you an opportunity to become a Thoughtful Designer rather than just be a reactive designer.
When it comes to remote UX,
Planning and Adding Structure to the whole project, are always the important, foundational steps.
Process matters a lot. You require visibility in terms of the timelines and phases of project beforehand.
Systematically progress in the project.
Our Verdict: 100% Remote UX: 100% Doable.
Requirement: The mindset of the designer and the design team.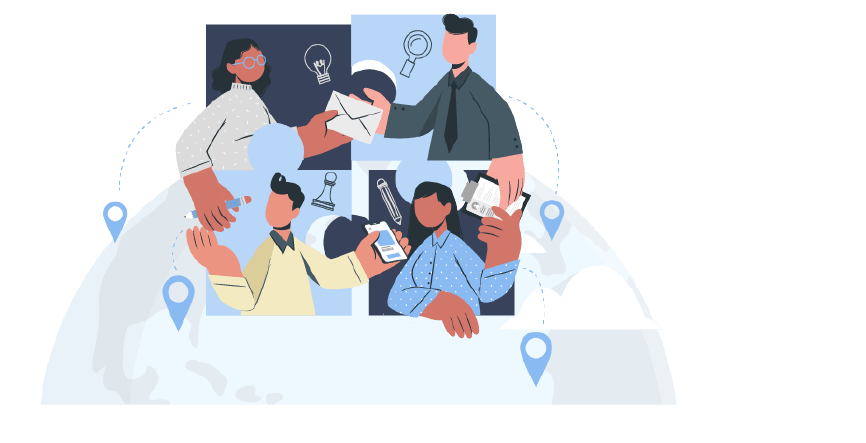 YUJ Designs has been working as a remote UX consultant for more than a decade now, this posed as an excellent opportunity to ask Samir Chabukswar, CEO and Founder of YUJ Designs – a few questions on the matter.
1. As an expert in the field, which model would you consult companies to work in – 100% remote or Hybrid?
It depends on the level of readiness and the maturity of the organization, design resources. Complexity of the project also is a major deciding factor. The type of access one has to users, stakeholders in an organization are important too.
A hybrid model is one where most of the team is remote (and distributed), and a small number of researchers/ designers are near business stakeholders and users' location. A hybrid model should be used where important user/ stakeholder touch-points are done face-to-face and everything else can be remotely done.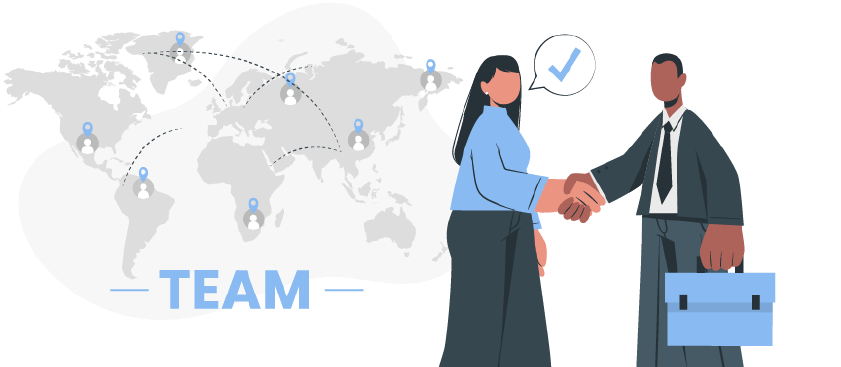 A hybrid model also works in cases when access to stakeholders and users is limited/ restricted and they can meet only Face-to-face. Rest all can be done remotely. For everything else 100% remote UX design should work.
2. What's in it for the businesses? What does it take to convince the stakeholders for remote UX?
Cost savings is an obvious benefit to the business stakeholders. A wider reach for user research and wider participation by designers located in varied geographies is another advantage. Stakeholder are usually anxious about effective collaboration that may hamper quality of output.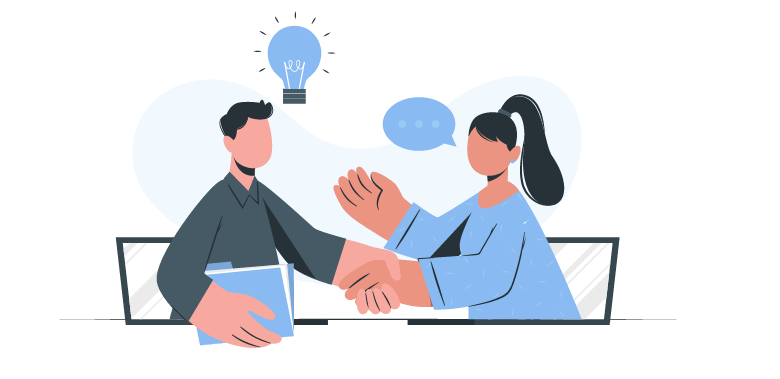 Our teams have proved to be better in coordination and collaboration even when working remotely, at the same time produced better quality output. It is difficult to convince stakeholders/ project sponsors unless they and the team embrace the concept of remote work.
3. So, what is the key to successful remote UX?
Essentially it's about the change in the mindset. Yes, there are challenges of putting more time and effort to stay on top of everything, but given the maturity of the tools available and the processes for remote work – all it needs is a change of mindset.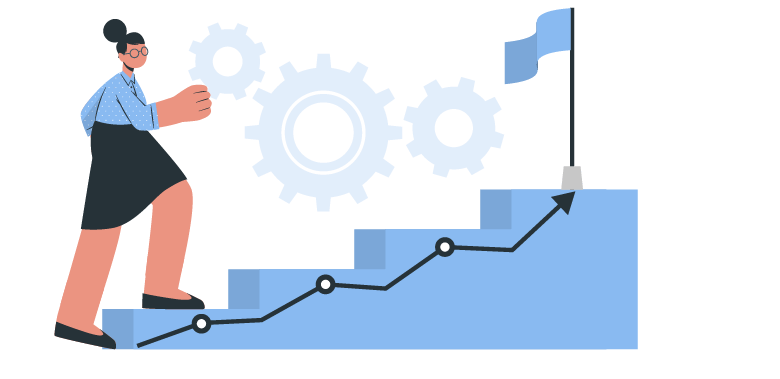 A mindset of collaboration and co-operation. A Goal oriented approach, not so much about the job description but, about going beyond the boundaries to make the project succeed. The Infinite mindset. We will discuss more about this mindset in our next blog.