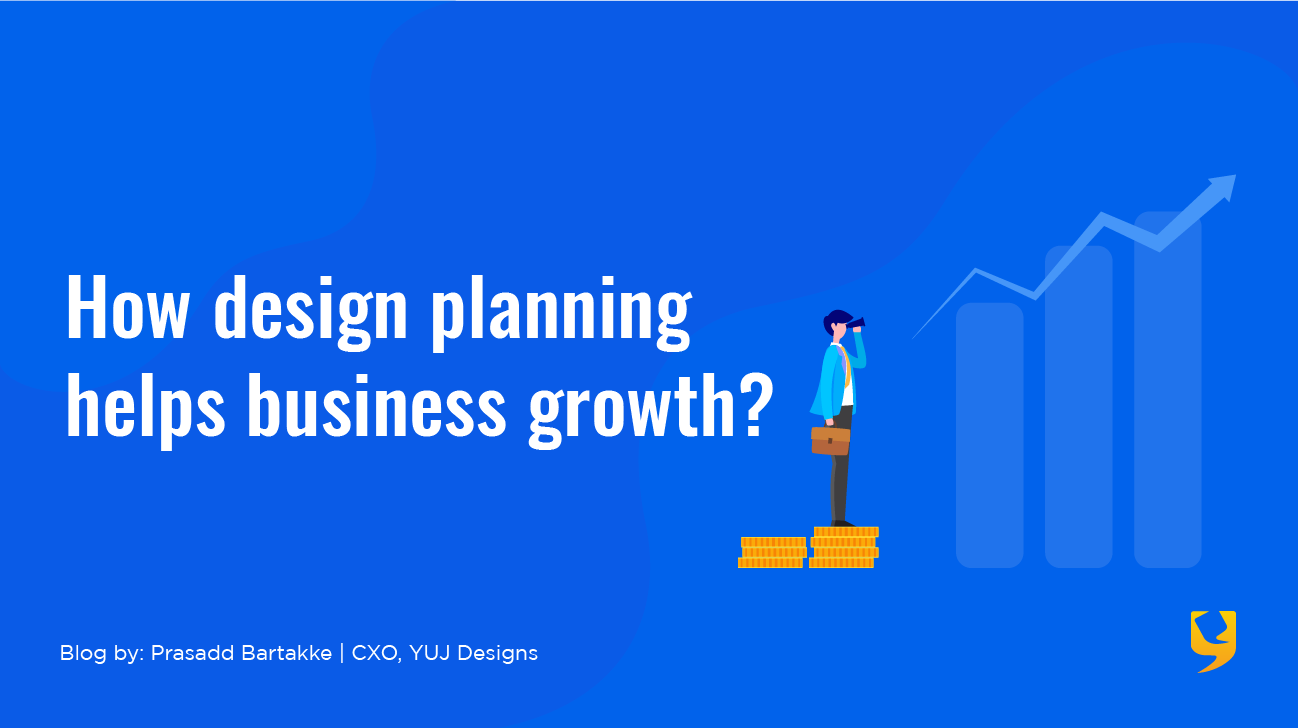 Do you want to achieve business growth in less time? You need an appropriate design planning for that, which will set your sights on achieving business goals. Design planning is nothing but transforming data/information and requirements into great experiences for users. Design planning helps to organize information in such a way that it can be easy to use and provides a wonderful experience.
A good balance between well-being of the product, its purpose and its attitude creates wonderful product experience for users. Let's take you through the journey of how do you bring that well-being into your product or business. You have a primary product that you offer in the market, which is the 'body'. The purpose of that product is the 'mind'. The way product is resonating with the outside world is the 'soul' of your product. When there is a good balance between the body, mind and soul of the product, it results in amazing user experience.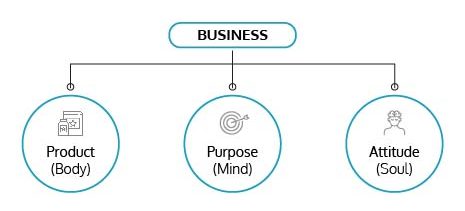 Design planning steps to become business industry leader
Every business aims to be in the market for the long run, make good statement, be purposeful, resourceful and let the product soul talk to the end users. To fulfil these goals, you have to innovate, ideate and create the aha moment for your users. There is a design planning process to that, which involves four steps. So, we will take you through the design planning journey that include those four pieces at a very high level that will give you the base to make a healthy living of your product.
Step 1: Find your focus
Many times, when businesses face challenges, they come up with random ideas, which may lead to wrong decisions. In order to avoid this randomness, spend some time on finding your focus. Now, the question is - How to find the focus? There is a process called design discovery where experience design experts like us partner with you to really understand - what's the focus?  We organize a workshop where you as a CEO of the company or a CMO or a CIO and we sit together to find your focus. We help you to clearly define your problem statement and what is that you want to do.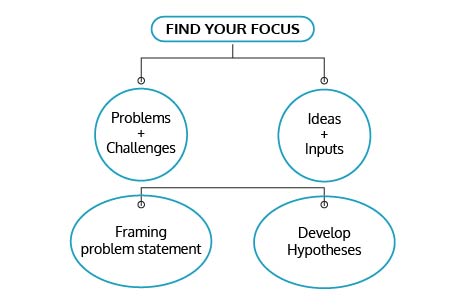 Step 2: Realizing the truth
Taking the ideas, inputs, challenges and problems stated in the first step, we move to the next step of finding the truth as to what the end users really want. Now, the question is - How do you find this truth? Here comes the research phase. There are different ways of doing the research and if you put your mind to it, it just takes few weeks. If you can validate your hypothesis and establishments in the first step and understand your users' perspectives, it's worth spending this time. So, in the second step, through different types of research, you build two perspectives - What you want? & What your users want? That's where now the design starts.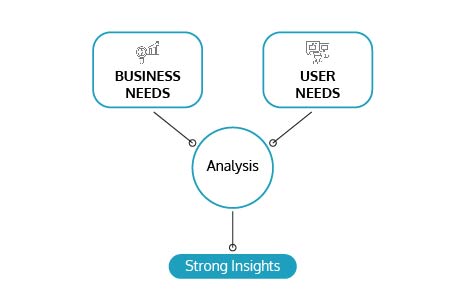 "Once you find what you want and what your users want, that's where the design starts."
Step 3: Synthesizing research insights
The third step comes in where experts like us would synthesize the insights to understand business as well as user perspectives. Understanding what is good for your product's well-being for the long haul is a quite spirited process. Once you synthesize the insights, it is the time when you should take action, which means finding out - what would really resonate with your users? It is important because until and unless the users have an aha moment and they feel connected with the resonance of your product, it's not going anywhere.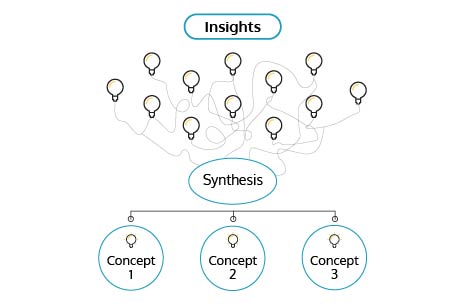 Step 4: Watch your actions
After taking an action, you need to be watchful, right? So, the next step is to watch and observe your action. It is done basically to test your designs so that it appeals to your users. You can show the design to your end-users and then ask them, "Does this design resonate with you?" There would be different hypotheses for which designs would be tested and then you know, which one is really resonating with the right kind of audience.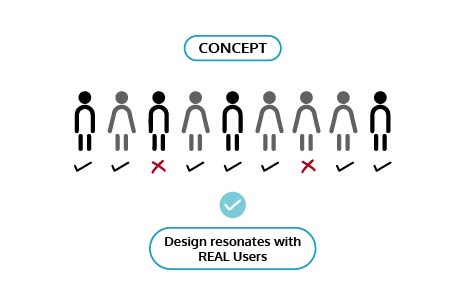 Wrapping Up
We discussed about four things - finding the focus, realizing the truth, taking an action and watching the action continuously so that you're always on top of the game. We can take each of these pieces and tell you the detailed story of what you need to do and what we can do together in each of these phases to build a foundation for your businesses and make you a business leader in your industry.
Unless your users have an aha moment and they feel connected with your product, it's not going anywhere.
[wonderplugin_gallery id="4"]