In a Nutshell
A new flawless and intuitive banking application experience was crafted for DataMate - a flagship product of DataVision Software Solutions to create its global presence which will help it to captivate international audience. Its primary goal is to help the banking professionals to perform their internal banking operations efficiently. The design strategy included a coherent and well-organised concept design that helped to increase the user experience of the product by the bankers.
Defining the Problem
Analysis revealed that the core banking application had poor information architecture and navigation, inconsistent and cramped layout, false affordances, substandard language and content as well as poor task flow. This hampered the discoverability and made it difficult for end users to grasp the flow of information. Navigation,layout and task flow were needed to be recalibrated. Mix of Persian and English language was used in the content, which made it difficult to understand. Substandard English and grammatical as well as spelling mistakes needed to be worked on since it created poor impression of the brand.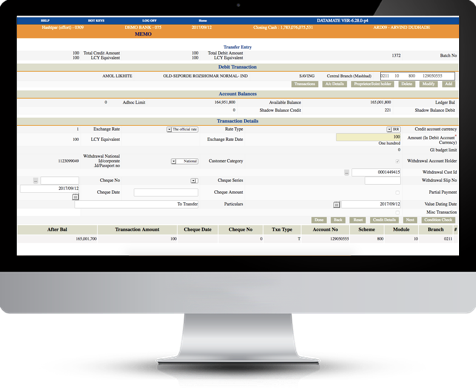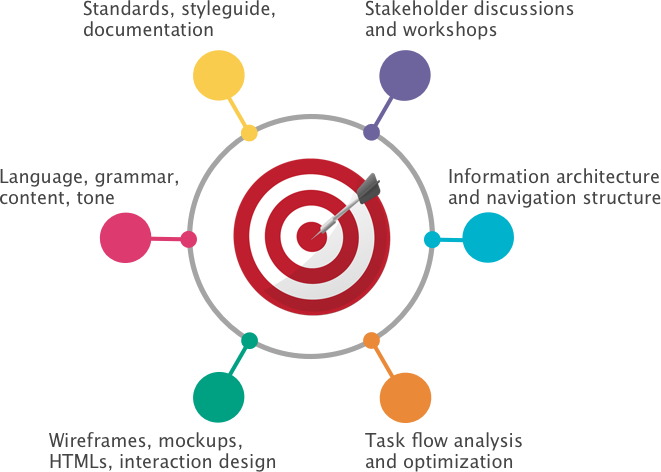 Solution
Our approach was to understand customer's business, their goals, vision, critical success factors and intended features that helped us in comprehending the most important and frequent tasks that users are likely to perform. To make sure that users find the right information and functions where they expect tofind them, Information Architecture was developed. We created a conceptual design for the most critical tasks ensuring best user experience practices. Essential visual elements were given attention to ensure user is guided efficiently on every screen to complete tasks effectively.
So, our main focus was on developing a product that follows all the best practices and principles of excellent user interface design thereby furnishing with an excellent user experience to the end user from start to finish.
YUJ Designs developed a spacious and non-messy visually appealing design for a delightful user experience. Complex navigation structure of 576 links in 34 groups that was displayed only on home page, was reorganised systematically into 12 groups and shown as a collapsible panel on each page with quick search feature. This helped users to hop between tasks and find links easily. Complicated and large tasks were made brief and simpler, thus reducing clicks by 20%. This helped employees to give more productivity in less time. Reduced training time also meant reduced cost and more profits.
Language, grammar and general writing style were given a finishing effect by developing a unique, professional and comprehensive content. YUJ Designs developed standards for the design and development of the product that helped us and the client to maintain consistency in the design even for modification in the future, if required. These standards aided to create an amazing product that will help the client to boost its business. The application helped to build a strong identity for the client's business and open up new markets for them thereby providing new revenue streams.