In A Nutshell
Over the past several decades, money laundering has become a detrimental issue globally, affecting financial governance and connected economies across all borders. It is essential that banks have an effective application for screening customer accounts to prevent money laundering. Our client approached us to design an app-based anti-money laundering solution that helps to sort, scan and investigate suspicious activities in no time.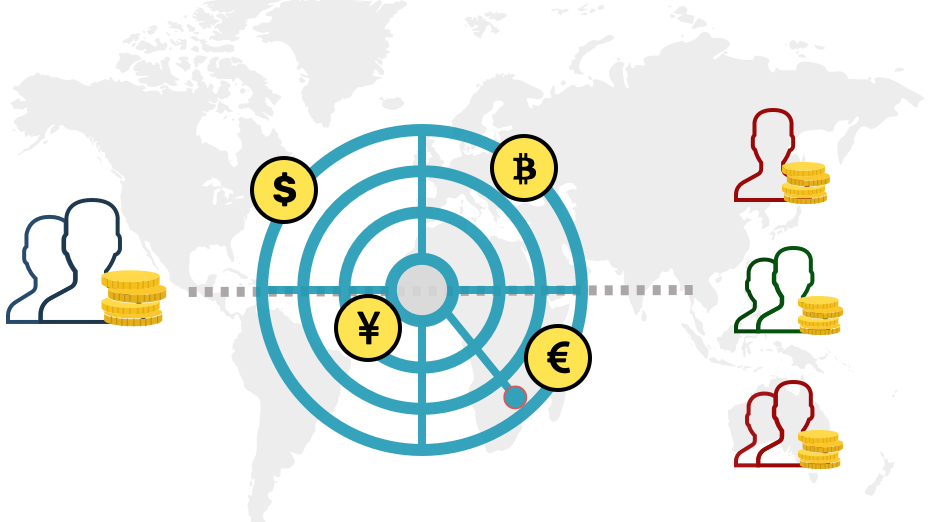 Defining the Problem
The application uses machine learning in regulatory compliance for the financial services sector. Primary motivators for designing and developing this comprehensive application were to:
facilitate investigators to increase perfection of identifying, reporting and bucketing 'Alerts' as false alarms while going through 1000s of alerts each day
develop concise alert reports; however, include all possible details to rationalize alert findings
compare current and previous data along with saved parameters, filters and investigation notes
cut short the current lengthy and time-consuming investigation process
systemize the current process of random allotment of alerts to each analyst and collect the data
Solution
YUJ Designs crafted an anti-money laundering application experience that facilitates analysts to identify suspicious activities in a short period and resolve them effectively and accurately. It enables analysts to isolate and detect desired information by quickly analyzing huge data.
The application assists analysts in tracking down every minute detail from mountains of data in a seamless manner. It helps them to obtain information easily by improving scanability of signal from the noise, and facilitates quick decisions and actions.
The application offers ease of communication during investigation. It provides an added advantage of being customizable as per different banks, regional laws, rules and regulations of the specific country.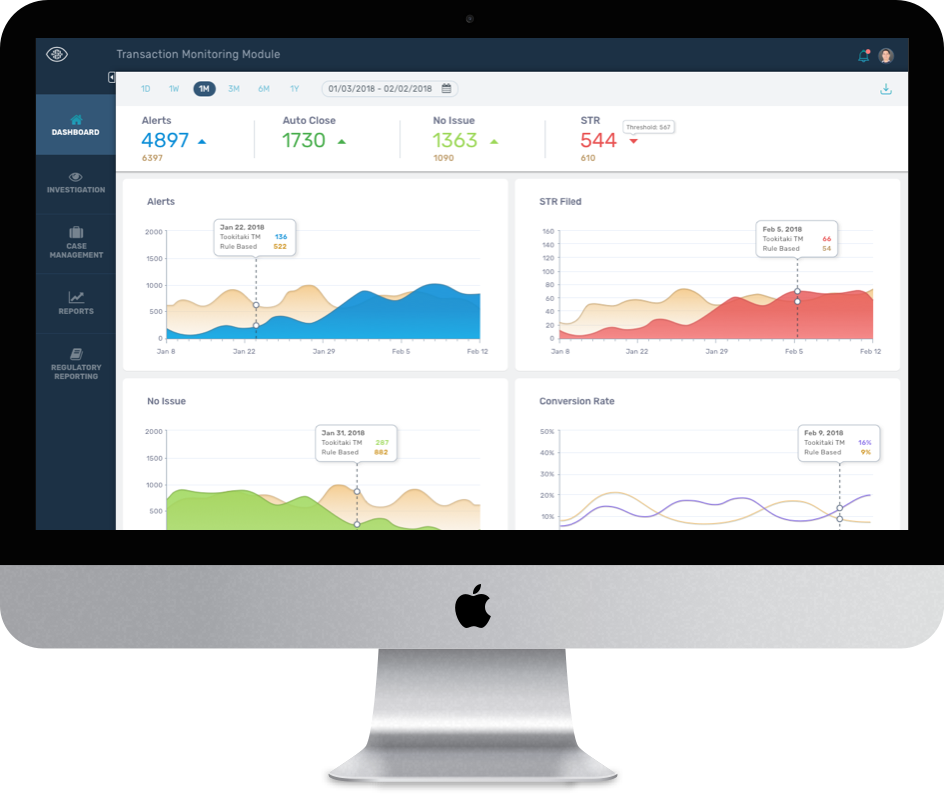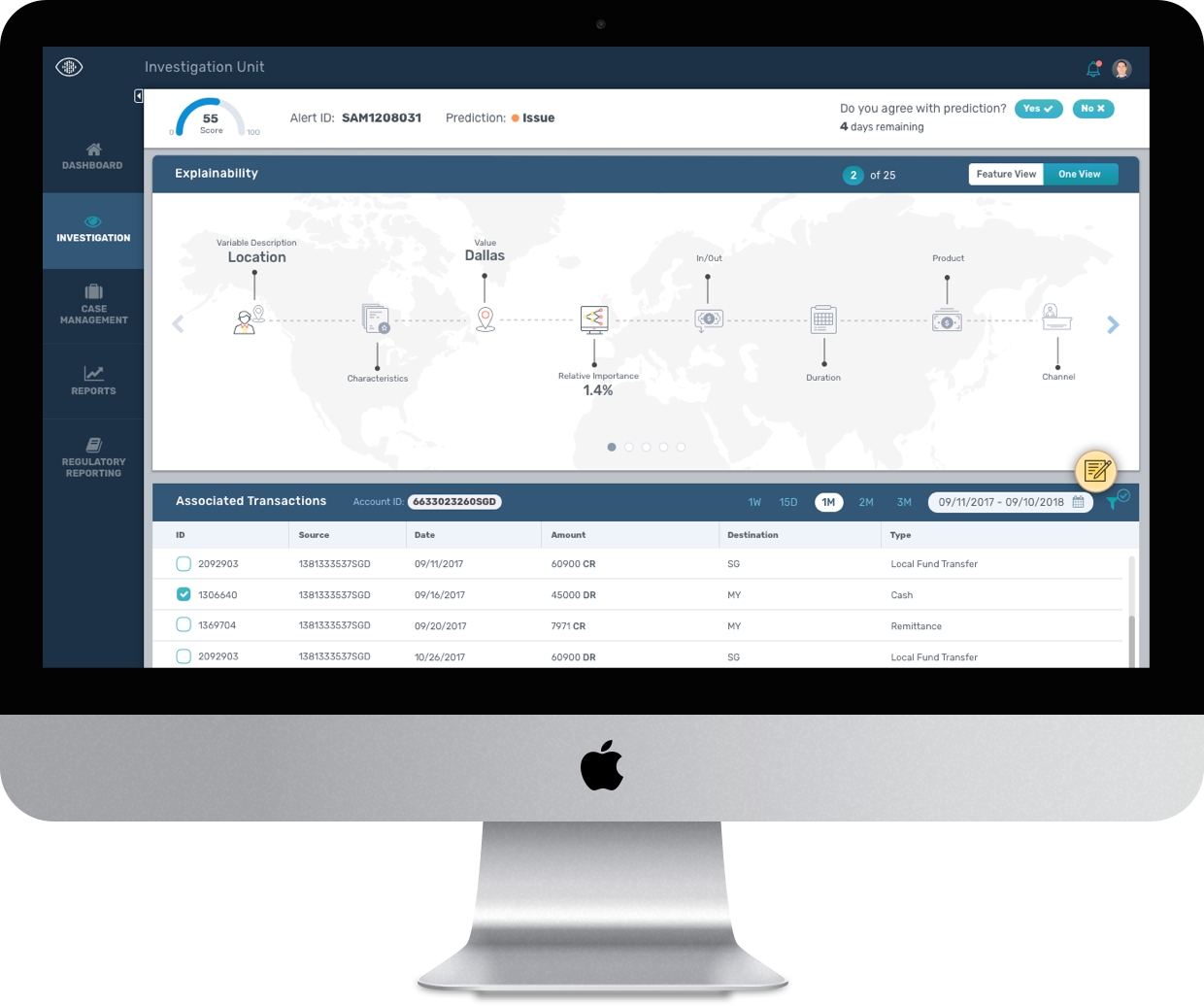 Business Benefits
Since the application helps in capturing suspicious activities and taking quick accurate action, it minimizes the risk factor in the financial business.
This application also provides a single window to deal with complex information and helps to take appropriate action according to the level of investigation. This benefit will draw banks and financial entities to adopt the application.
Library of different cases in the application helps investigators to provide conclusion of each case as a reference for the next case, minimizing the resolution cycle.
In addition to saving time, money and human resources, it also aids financial institutions in building credibility and trust among end customers.