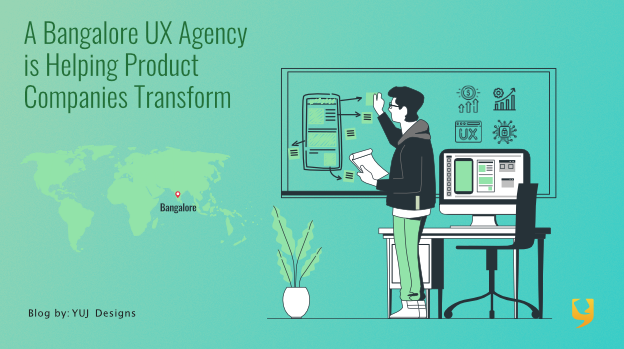 India is predicted to be the next talent hub for UX design. Innovative products enabled with new technology and human-centred design are bringing a revolution in the world. In the current evolving markets, the success of these products depends on moving from 'Marketing or Sales-led Strategy' to 'Product-led Growth Strategy'. As of today, product companies are heavily investing in user experience to be a major differentiator for the business.
Silicon Valley of India – Bangalore is a hub of product companies from different sectors like finance, technology, automobile, cybersecurity, and so on. These companies are investing in design teams and the demand for UX agencies in Bangalore can be seen increasing.
YUJ Designs, an award-winning UX design agency in Bangalore is helping product companies transform in terms of revenue and reputation for more than a decade.
Challenging the status quo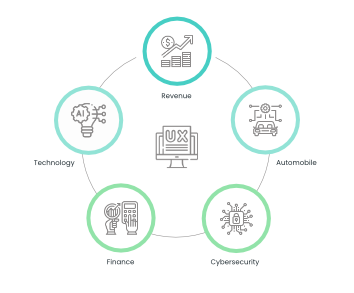 The UX design industry in India has become popular and there are very few UX design agencies offering core UX services. YUJ Designs is a top UX agency in Bangalore offering Serious UX design services with distinction.
Along with user experience design and development as a focused service specially crafted for product companies, YUJis also innovating with UX research, crafting personas, and defining behavior.
For a considerable time frame, Indian businesses were stuck in the Human-Computer Interface paradigm (HCI Paradigm). This majority of businesses used to focus only on making a product 'usable'. Today companies are becoming more and more aware of design which makes a huge difference for their revenue, and are ready to invest heavily.
YUJ Designs – UX design company in Bangalore – establishing a design legacy
Bangalore is a diverse city with people who have settled here from different parts of India. Bangalore is an obvious destination for investors, the design community gets an advantage – we can design for a large and diverse sector.
YUJ Designs has been helping local, national, and global brands with core UX as a service offering. The company has already worked through 60+ domains.
The practical results of the services reflect in the success stories – Data-driven insights and effective UX communication:
For an automotive giant – We partnered to envision a new generation connected vehicle solution platform for the Indian markets.
For an IoT company – The world-class experience for a future-ready smart app generated monthly AMC revenue Rs.1 Cr+
For a cybersecurity product company – The firewall management platform offers a holistic approach to govern the network security environment.
Holistic Design Approach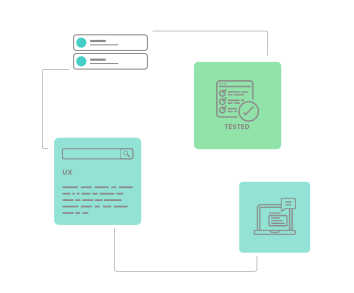 What makes YUJ a top UX design studio in Bangalore?
The approach and principles make help YUJ differentiate. Being the experts in the domain and in the human-machine interaction, YUJ a tried, tested, and proven methodology when it comes to UX design & development, remote UX, and deploying our creative mindset in a client's facility. Moreover, in the tough times of the COVID-19 led pandemic, we emerged as a fashionable provider of remote UX services.
Here are some facts about UX design in India we have curated
Businesses love fast returns: As designers, YUJ believes in domain-agnostic UX design that delivers the results faster and shows good returns. By continuously investing in people, patterns, and processes to balance the act YUJ stays ahead of the game. That is the reason why YUJ has gained trust from companies like Fortune 500 and Fortune 100 companies worldwide.
Product companies met success through technology and CX: YUJ firmly believes technology should be the enabler of the success and customer experience design should drive its translation. YUJ has a strong team of designers and developers that integrate their efforts to deliver world-class experiences.
'Good Design' doesn't work: 'Good Design', a common notion in the design community that may not always work. YUJ has always professed that 'good design' isn't just about the screens. It is about balancing the business, user and design needs for the best results.
YUJ Designs works towards solving all these biases and delivering exceptional ROI to the businesses.
The power of serious UX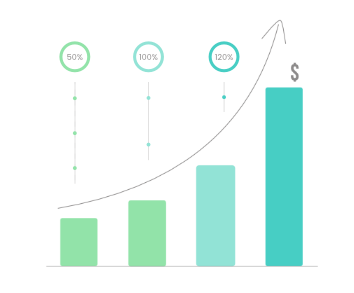 YUJ-ians thrive on challenges when it comes to designing excellent experiences for customers and businesses.
Here are some of their top services that have generated transformative successes for the clients –
UX Design and Development
Whether it comes to building a standalone digital product or a connected physical product, YUJ as a design studio in Bangalore is ready with a scientific approach to user experiences.
UX Design Teams
Whether the business offers digital products or services, one needs to deliver a good user experience. YUJ Designs helps businesses build UX competencies and/or build an in-house UX design team.
Innovation & Prototyping
Whether it is technology innovation or business model innovation, delivering the right experience is vital. YUJ helps create innovations that have a good mix of business, technology and experience components, which helps create market readiness for these products.
Discovering a land of opportunities
India has popular challenges that need good UX design to unfold. YUJ always practices design as an art as well as a science. It is the rigor of their process that has made their accomplishments possible.
Come visit the website, explore the portfolio and get onboard to build impact through design.