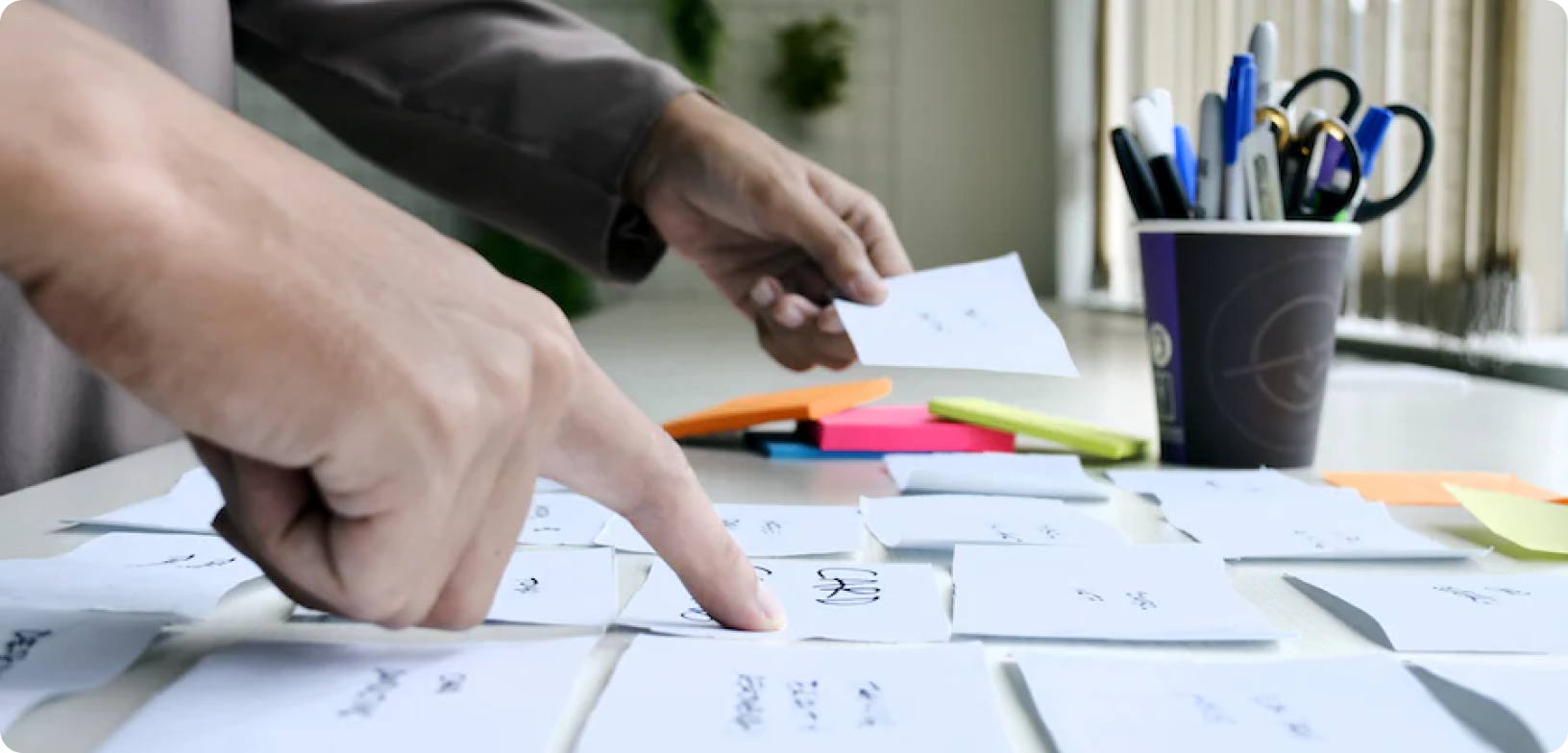 When you think of UX designers, what skills and responsibilities do you associate with their day-to-day work? You are not alone if you imagine them working on wireframes, prototyping, usability testing, visual communication, and other core aspects of UX design. But there is a lot more to UX design than what meets the eye.
Today, UX designers require more than just core skills to thrive in the industry. To make effective contributions to their organizations, they also need to hone several non-design skills along with having UX design expertise. They are required to be thinkers and innovators whose responsibilities are not limited to just UX design.
Here are 3 crucial non-design skills that UX designers need to possess in 2023 in order to actively contribute to the customer's growth and make an impact.
Communication, Connection & Innovation – A UX Designer's Indispensable Responsibilities
No matter how talented a UX designer is, a lack of communication with colleagues, clients, or employers can have adverse effects on the quality of their work. Communication is the key to success for UX designers, as it allows them to share their vision and collaborate effectively with clients, stakeholders, and other team members.
UX designers must be able to build strong connections. This not only helps them create designs that are in line with the team's vision but also ensures that the designs are on track, on budget, and delivered on time. Innovation is another important aspect of a designer's role. By embracing change and experimenting with new ideas, designers can create work that truly stands out and leaves a lasting impression on the world.
UX designers delivering well-crafted visual experiences is a given. But for the best outcomes, they also need to be empathetic, have analytical skills, a detail-oriented approach and a research & design mindset. This approach helps designers stay curious, ask the right questions, and make courageous decisions to deliver experiences that impact human lives. By fostering these skills along with design thinking capabilities, designers can unlock their full potential and create work that is truly exceptional.
Finding the Right Balance between Business Goals & User Experience
The pursuit of business success and user satisfaction is a delicate balancing act, one that requires a deep understanding of both – the needs of the company and the desires of the user. In today's fast-paced and highly competitive business environment, design thinking professionals who can strike the perfect balance between these two forces are in high demand.
To achieve this balance, designers must start by understanding the purpose of each task and its impact on the business. They must be able to articulate how each feature they design will contribute to the company's bottom line, and how it will enhance the user's experience. By researching and understanding the impact of their designs via business metrics, they can ensure that they are making informed decisions and creating designs that truly deliver results.
Navigating Business in the Right Direction With Problem-solving Skills
Business leaders do not prefer designers who simply align with the vision and goals of the business. Instead, they seek out people who understand the ultimate goal, carve out a design thinking-based roadmap, and convince everyone to get on board with the unique approach.
Today, businesses are on the lookout for UX designers who can go beyond their traditional role and influence the entire organization to adopt a design-thinking approach. They want designers who have a broad perspective on the markets and who understand the factors that contribute to business success and failure.
Hence, UX designers are not just creative professionals but also act as practical problem-solvers who play a crucial role in creating solutions that meet the market's needs. They are the ones who influence the organization to adopt a design-thinking approach so as to create effective strategies and solutions that are both desirable and economically viable.
Final Thoughts
Organizations are seeking designers with a comprehensive set of skills that include design thinking, effective communication, as well as a broad understanding of the market, business success and failure factors, product management, strategy and research. They want designers who can bring value to their organization by not only creating visually appealing designs but also by contributing to the overall success of the business. We have a seat at the table. Now it is upto us to decide how we utilize the opportunity for the greater good.
Have any questions for us? Please feel free to contact us. We would love to hear from you!