In A Nutshell
OmanTel sales representative application is exclusively for field sales representatives that facilitates them to perform faster transactions through invoicing/billing while on the move. The main objectives of the product is increasing efficiency of telecom professionals, increasing customer acquisition and managing risks by real-time location tracking of sales professionals.
Challenges
Our client wants to manage 6 different branches in Oman, each branch further controls 10 different zones, with 1 representative each. Under each zone, there are approximately more than 100 merchants. So, location tracking of all the professionals was very difficult. Also, the sales team, field executives and channel developers were less efficient due to lengthy and time-consuming process.
Administrator had difficulty in assigning tasks to the sales personnel and in obtaining notifications regarding task completion or delay by the executives. Main challenge in development was to create a geo-location tagged application in two languages - English and Arabic.
Solution for Administrator
We designed and developed a web (CMS) application for the administrator user through which h/she can monitor professionals' day-to-day activities and track their location through a centralised repository of all merchants. The web application enables admin to define hierarchy, assign a specific task to each employee based on the job role, add new user and merchant when required. Admin can allocate merchants to field executives through this app as well as can generate report and analytics from various data collected from surveys and daily sales data. The filters in the app enable admin to check status of the surveys done by executives.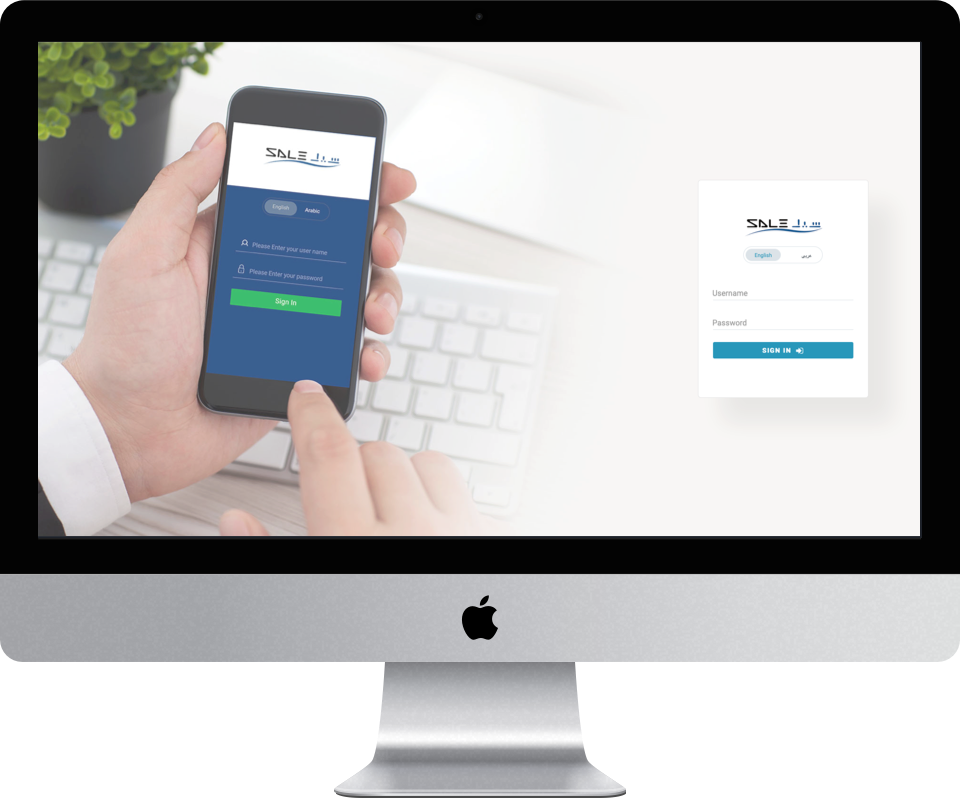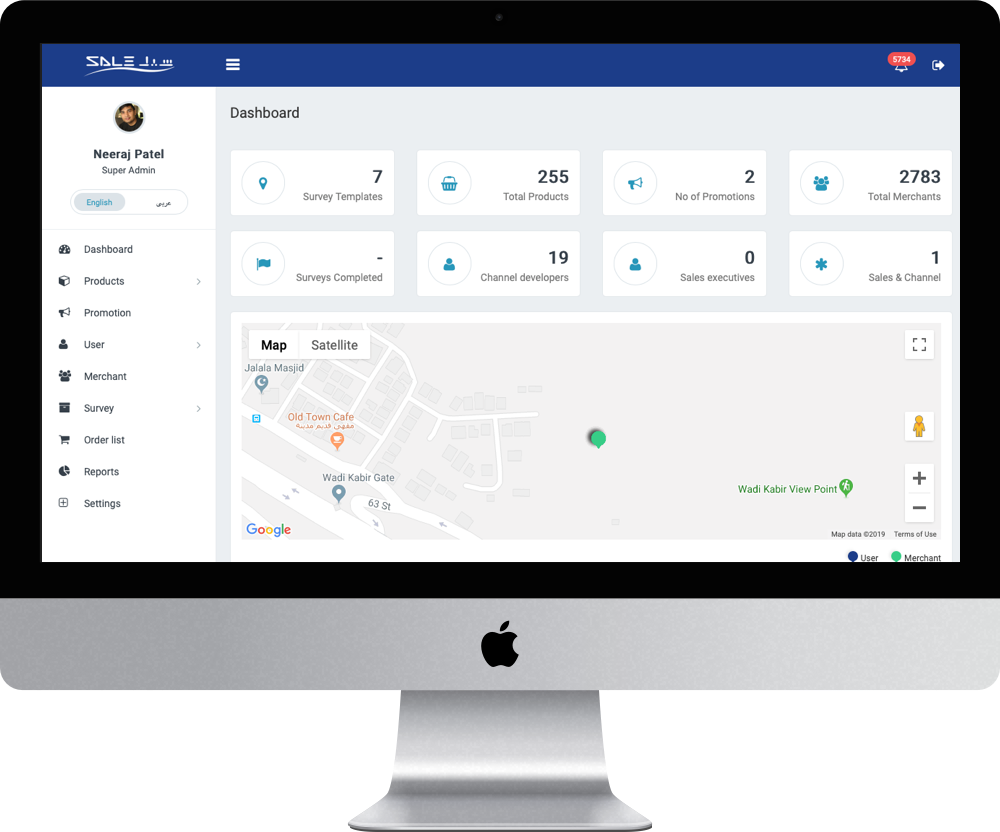 Solution for Sales Team
We also designed and developed a hybrid mobile application for sales executives and channel developers. The application facilitates sales team to make faster transactions through invoicing/billing while on the move. It also generates various reports based on the data collected for better market understanding and products sold details on day-to-day basis. It enables the field executives to fill the survey form offline and upload it later. Also, the survey form can be customised in terms of the questions to be asked.
The hybrid mobile application facilitates field executives to do quality assurance, market audit, visit allocated merchants, collect information through planned or ad-hoc surveys and update any new merchant found on regular calls. At the same time, back office staff can edit, remove and upload forms and surveys; assign merchants to field executives; and push notifications of newly allocated surveys or forms.
Business Benefits
Reduced on-boarding time resulting in increased customer acquisition thereby boosting client's revenue
Reduction in support cost due to reduced manual intervention
Risk management due to real-time location tracking of professionals
Easy document management
Increased visibility of sales team performance
Reduction in time consumed for the entire process from assigning tasks to completing them