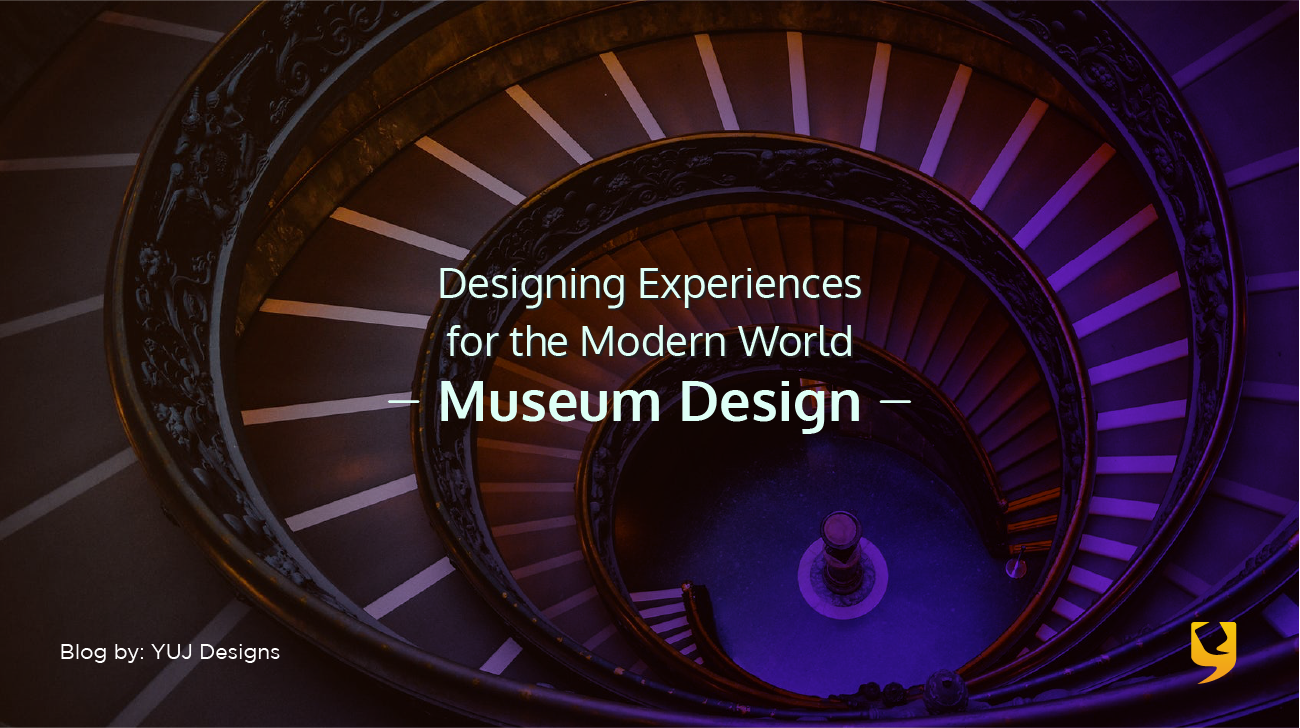 Museums are these vast venues where one visits to absorb knowledge on things of the past. These museums are literally, the cultural data banks of history. There are museums available on various subjects all around the world. Whether it is a museum that showcases the works of fine artists of the past era or it is a mirror of scientific discoveries that happened in the decade that went by. Museums are an important part of the social narrative. It is crucial for the museums to communicate with the contemporary minds effectively. And be capable of inspiring! Even if the culture of museum doesn't change much, the communication manners have definitely changed. Designing these spaces considering the users' personas and interests resonates with the UX design processes, a lot.
Museums host classic pieces of art and objects representing historic references. These are the things we would rush in to save from a fire or flood. These are valuable witnesses of the human history and evolution that need preserving. When a modern mind comes to visit these objects of monumental importance, museums should tell them the stories that help the users make personal connections with the pieces displayed.
"Museums should be places where you raise questions, not just show stuff" – William Thorsell
How Museums Evolved with Time
The digital age does not pose as a threat to the educational nature of museums rather, it is a much bigger opportunity for museums to be able to reach a wider audience in the form of a new media. Today, visitors can visit and experience the museums through their smartphones or laptops.
It is time museums evolved their models of engagement. The new technologies like AR, VR, data visualizations, touch screens, bots all these can provide potential-amazing digital experiences. Museums need technology to reach out to the audiences, tell stories and make connections. In today's world creating a good digital presence becomes the priority. Instead of building a big website and letting it run it's due course until next re-design projects requirement crops up; continuous development, learning and then optimizing along the way, should be the policy museums should embrace. It is very important that museums change their forms and strategies to serve these audiences better.
Evolve
Establish Connections
The internet has brought many opportunities to learn and gain knowledge. Museums in order to provide an enhanced experience, should make the most of these new channels. In this digital era of socializing, the networks are actually expanding opportunities to learn, solve problems. The core efforts of museums, should be to work out new ways of establishing connections, new ways of interacting with the audiences, new ways of sharing information, and collaborating.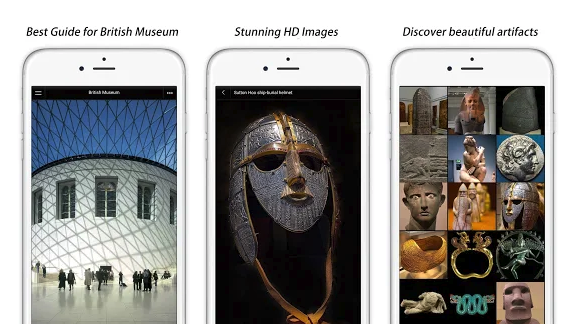 The British Museum Guide App
https://play.google.com/store/apps/details?id=air.com.bm.london.vusiem&hl=en_IN
Adapt
Embrace New Technologies
If museums are to remain relevant and offer meaningful experience, they must adapt to the changing society. These efforts should not only utilize new digital tools for communication, but more importantly, recognize the needs and aspirations of users and the society as reflected in their behaviors, community culture. Museums should also consider physical and virtual visitors as both the profiles offer different opportunities to connect. An in-depth study of the audience and an understanding of a service design mindset is required in the new age. The question museum authorities should ask is, how we are going to educate, inform and engage the audiences in the most innovative manners.
Some of the examples of the effects of digital technologies and media on the educational role of museums.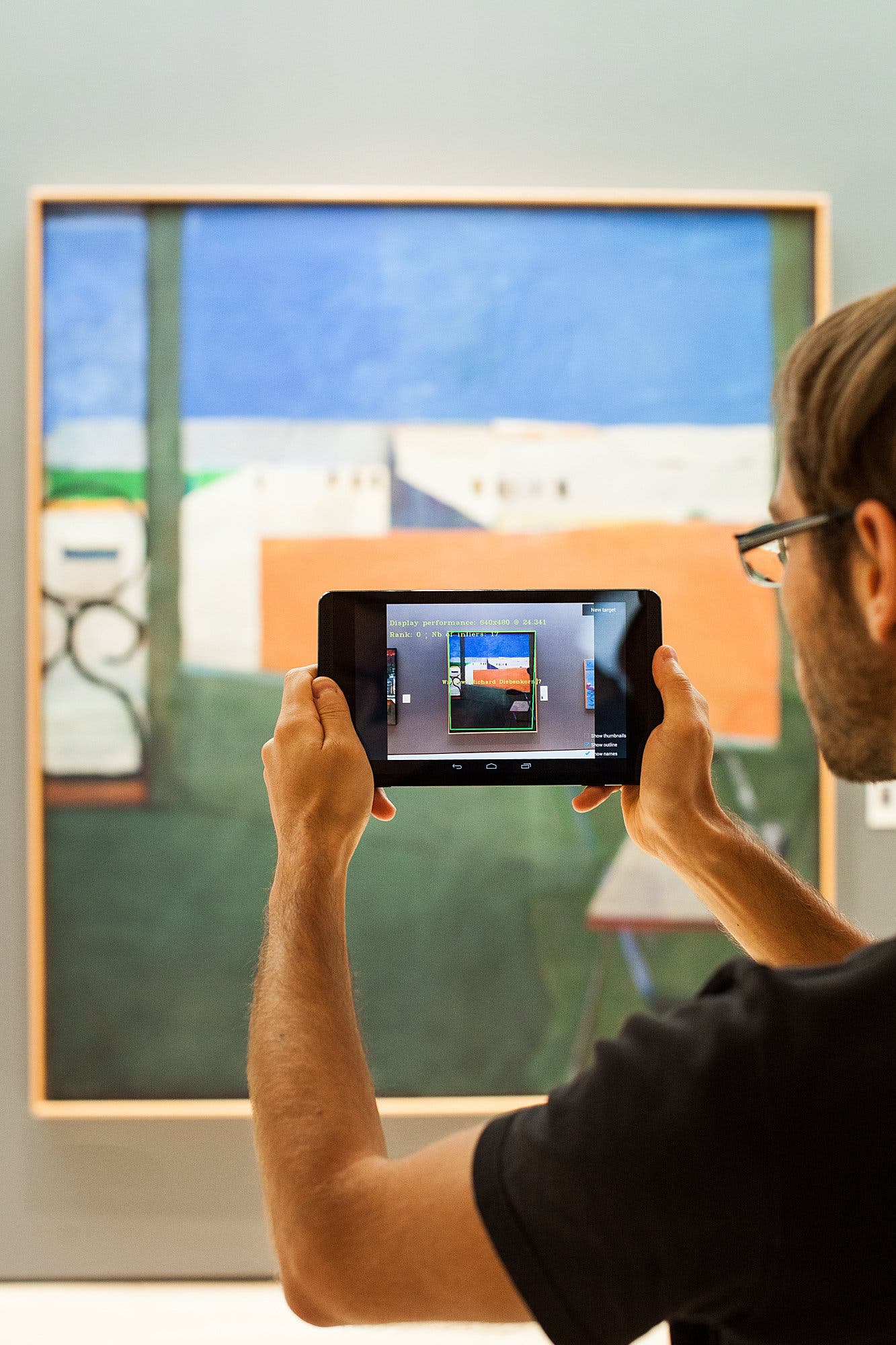 Jean-Baptiste Boin demonstrates the Art++ project: A person walks into a museum, turns a smartphone or tablet toward a photograph, painting or sculpture, and the artwork is surrounded with a digital halo of supplemental information.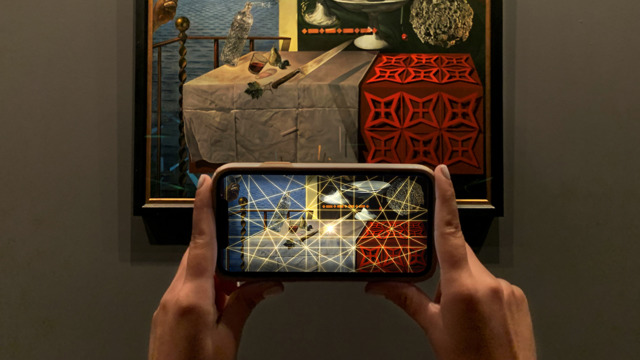 SALVADOR DALÍ. NATURE MORTE VIVANTE (STILL LIFE-FAST MOVING), 1969-70, OIL ON CANVAS.
https://www.cltampa.com/arts-entertainment/visual-art/article/21072890/the-dali-museum-introduces-augmented-reality-to-its-st-pete-experience
Innovate
The Dawn of Unconventional Museums
As the technological advancements occur, the behaviors of users are changing. In turn, changing the cultural face of society. Creating another set of opportunities for us to innovate. The ways in which the society learns – is changing. This calls for a need for unconventional museums. Inducing serious involvement with cultural and creative learning that can occur with museums.
A room filled with suspended, color-changing LED strips to an illuminated forest at Singapore Changi Airport
The installations at Singapore Changi Airport is just another example of immersive experiences. Embracing a mindset of openness and empathetic service design allows museums to take the experiences to the next level. This involves extending the boundaries of the museums as we know of it today.